What You Need to Know About Mold Remediation
Posted by Barry Adelmann on Monday, April 30, 2018 at 9:17 AM
By Barry Adelmann / April 30, 2018
Comment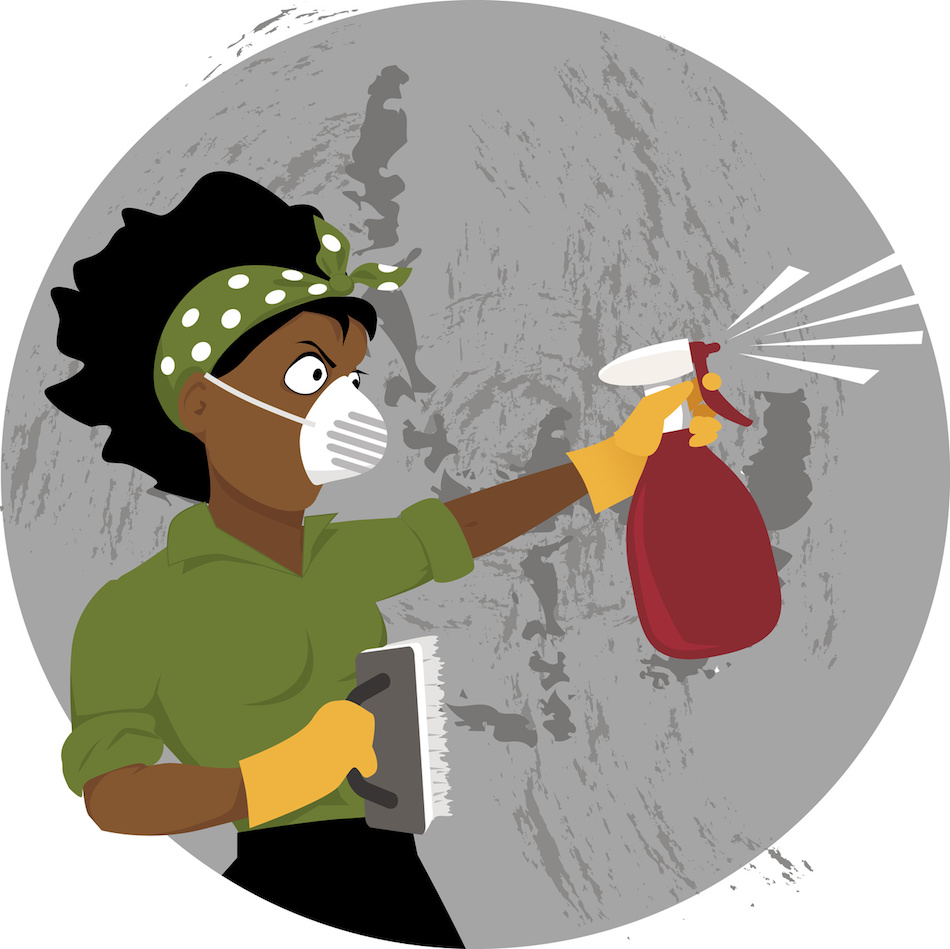 When excess moisture starts to build up in the home, it reacts with the chemistry of the air surrounding it. Mold remediation is the process of removing mold from a home and treating its root cause. Because there are so many types of mold, there is no one-size-fits-all solution for homeowners, but learning more about general mold safety and removal can be the key to safeguarding the home from future infestations.
Safety Basics
Mold usually irritates people's systems in some way, shape, or form, even if that irritation seems like general illness or allergies. If anyone has been feeling unwell in the home, it's time to take them to a doctor. Regardless of how people are feeling though, everyone should be kept away from the mold to ensure they don't become sick. Homeowners should swab a sample of the mold to present to the doctor so they have a better idea of what they're up against.
Test the Mold
Every kind of mold comes with its own dangers, so it helps to have the mold tested. Each kind thrives under different conditions, and an expert should hopefully be able to provide more insight into where the infestation is hiding. They should also be able to identify the original cause of it. Homeowners need to do their research so they hire someone reliable. Some mold potentially can be easily treated, but it wouldn't be difficult for an expert to misrepresent the severity of the danger.
Address the Real Problem
Damaged flashing of a roof, old windows, and leaky pipes are all potential causes when it comes to mold—even malfunctioning humidifiers can cause infestations. Older homes in Ross or elsewhere, especially may have several different problem areas that may either be causing mold now or posing a future threat. If a homeowner takes the time to fix their pipes, reseal their windows, or have their roof fixed, they can significantly reduce their chances of seeing the mold again.
Talk to a Home Insurance Agent
If the mold was caused by a covered peril (e.g., a storm damaged a pipe), then a home insurance company may be able to cover the cost of mold removal. If a homeowner does choose to hire someone, it's important for them to pick a professional who will allow the home to be retested after they've finished but before payment. By doing so, the homeowner will know for sure that the home is free from mold.
DIY Mold Removal
From ventilation to expensive equipment, it's not always worth it for homeowners to remove mold from their home, instead this is one home project best done with the aid of an expert. Experts recommend full-body protection for homeowners to ensure they don't become ill during the process. Ventilation is also going to be extremely important, and it's not always something a homeowner inherently knows how to do correctly. One thing a person likely shouldn't do is simply treat the area with fungicide. This method can be unreliable, and may just cause more headaches (and expense) in the future.
Getting rid of mold is a matter of getting to the heart of the problem. Whether a person has a small patch in their attic or a huge swath in the walls of their home that's spilling out into the main rooms, they'll need to get the right people involved. From doctors to agents to mold removers, there are resources available that can make it easier to handle the problem once and (hopefully) never again.