What to Know About Sustainable Home Construction Options
Posted by Barry Adelmann on Monday, April 16, 2018 at 8:06 AM
By Barry Adelmann / April 16, 2018
Comment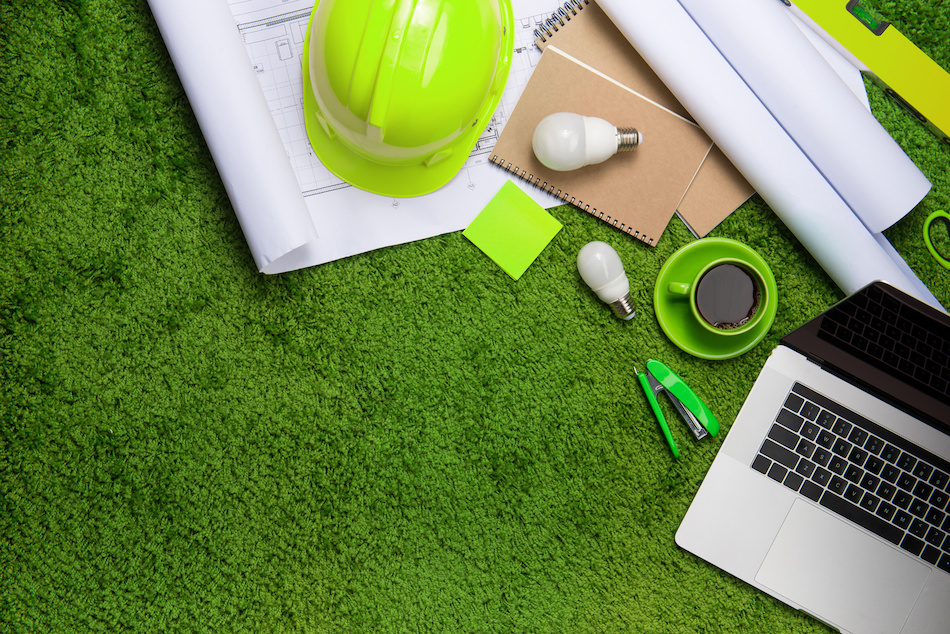 The interest in sustainability continues to grow and a there are a number of potential homebuyers interested in learning more about sustainable home construction. Construction companies can build using new materials and passive design, as well as help homeowners retrofit a traditional home. Homeowners and homebuyers may have more opportunities to affordably incorporate sustainable design and materials into a current or future home. What should individuals know about sustainable home construction and how it may benefit them and the environment?
Get more information on sustainable home construction and its many benefits today.
Sell Your Home for More
In some areas, it appears that potential homebuyers are shopping around for a green home. They will often pay more for such homes when they understand the long-term benefits in terms of reduced energy costs, as well as a smaller carbon footprint. One joint study was able to demonstrate that homeowners with green homes sold their property for an additional 9 percent when compared with comps without sustainable features. There are communities in which sustainable home construction is of great interest.
However, those looking to sell or market a sustainable home need to work with an agent experienced with marketing such homes to potential buyers. Not all design or material choices are obvious to a possible buyer. An agent can highlight important features and translate the information to buyers, explaining more about the important benefits and fielding questions. Agents can also understand which demographics may be interested in sustainable home construction, such as millennials, who are eager to pay more to reduce long-term energy costs.
Explore Sustainable Architecture, Current Standards and Certification
Sustainable practices, when it comes to architecture and design, have come a long way. There are now outlined points to consider for those who want to retroactively upgrade a traditional home or to build a sustainable new home. Those interested in the current standards for green homes may want to learn more about LEED for homes. It is possible to get certification through meeting specified standards and qualify for unique financing options. The U.S. Green Building Council administers the Leadership in Energy & Environmental Design (LEED) certification program.
Contractors and builders may apply for LEED certification in order to attract a particular clientele. Another common certification program is the Energy Star Qualified Homes program from the U.S. Department of Energy and the U.S. EPA. Other standards and green practices may be found in the National Green Building Standard. The National Green Building Standard offers four threshold levels, providing those interested in green construction both an entry-point level to more sustainable practices and more advanced levels.
Individuals who are interesting in how to construct an energy-efficient home may want to look into passive design elements in order to build a home that naturally requires less energy for heating and cooling.
Become More Sustainable in a Traditional Home
Those who are only starting to become aware of the sustainable home trend have a number of options available to them to improve their energy efficiency. Reduced energy consumption and lower utility bills are a few reasons homeowners and buyers are interested in sustainable home construction and green technologies. Those interested in upgrading their current home or purchasing a sustainable home may want to learn more about:
Adding attic insulation
Generating clean energy with a residential solar panel system
Updating old appliances with new energy efficient models
Homeowners report that the addition of attic insulation greatly reduces energy costs as well as offering a significant ROI. Home buyers report that lighting and energy efficient appliances are of importance. These are relatively easy and affordable ways that homeowners can begin to invest in green technologies that can improve their energy efficiency. Individuals may also want to consider upgrading to low-flow shower heads to reduce their water consumption.
In addition to that, a greywater system may be allowed in some areas, allowing homeowners to irrigate land and more with the water they consume. Homeowners may be able to take advantage of federal and state tax credits and incentives when they make significant sustainable upgrades or renovations.
Save Money and Lower Your Carbon Footprint
Homeowners and home buyers are interested in the unique advantages of sustainable home construction. New design options, new technology and materials, and tax benefits are making it easier than ever for individuals to make changes that are good for the environment and their bottom line. In addition, individuals appreciate being able to use clean energy sources, such as with solar energy or geothermal energy, to reduce the toxins generated with the creation and transportation of traditional sources of energy.
Individuals now have many ways to reduce their Nicasio home carbon footprint. Applying sustainable home construction practices and standards are another method in which homeowners can align their home and how they live with their personal values. A nice benefit to sustainable home construction options is that a number of them may offer a significant ROI for a homeowner and boost home value in a competitive market.