Tips to Sell a Lived-In House
Posted by Barry Adelmann on Friday, March 17, 2017 at 1:42 PM
By Barry Adelmann / March 17, 2017
Comment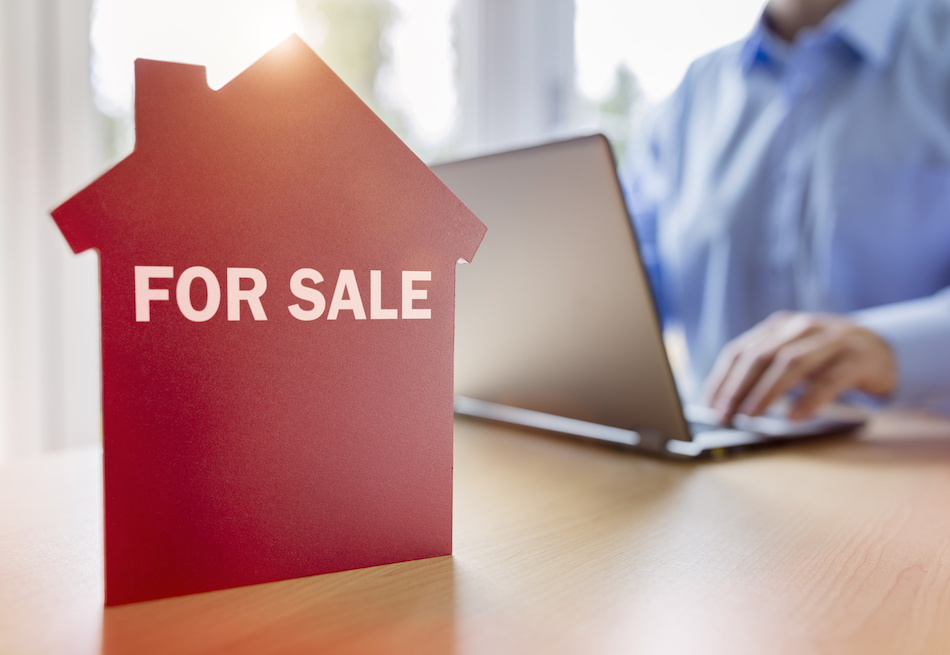 It's not uncommon to have to sell one home before you can buy the next. The process of living in your house while you are selling it, however, can put a lot of stress on you and your family. To ensure that you sell quickly and are able to easily move on to your next home, consider the following steps so your transition goes as smoothly as possible.
Pay Attention to Curb Appeal
The curb appeal of a house is the first impression that potential buyers get when touring a home, and that first impression can be instrumental in wowing them and potentially leading to a sale. Remember, buyers see a lot of houses in their searches, and the best way to get their attention is to make yours stand out––in a good way.
The first step to adjusting curb appeal is cleaning. Pressure wash the driveway, house, and front walkway to make them look clean and new, and neatly trim any trees and hedges to make the house more visible. If there's time, consider giving the house a new paint job, updating the front door or siding, or looking for other projects. Buyers linger a lot in the doorway, so you want your front porch looking its best.
De-Clutter your Closets
It's inevitable: interested buyers are going to peek. Make sure that they like what the see when they look in closets.
One option for cleaning out closets is to sort through everything and determine what you do or don't want to keep. Throw out, donate, or sell anything you don't want to keep, and then consider picking up some colorful storage units to organize the clutter and make it look cleaner. Less clutter means every space looks bigger, and good organization may help buyers see the potential in every nook and cranny.
Invest Money in Pre-Inspection Repairs
Are there areas you know a home inspector will want fixed? Make those repairs now. That way, when someone is interested, their inspector will likely find fewer faults, which can affect the selling price and the terms and conditions in a contract. It can also increase the chances of an offer and make closing go more quickly. Doing an inspection offers substantial peace of mind in that you have a lower risk of unexpected damage turning up further down the line.
Brighten up the House
Good light is one of the most common qualities people look for when they are looking for a home. Take down heavy drapes that keep out sunlight and swap dark lampshades for lighter ones. Increase the wattage of the bulbs in your fixtures and consider re-painting dark walls so a room appears less dreary.
A brightly lit home looks cheerful and inviting. That little increase in lumens can have a big payoff in the time it takes to sell.
Remove Personalized Items
The more personalized the item, the less it belongs out in plain sight when buyers come to visit. Family portraits, trophies, and personalized keepsakes should go in storage before you start showing your home. Potential buyers need to be able to superimpose their lives over your home, so removing highly personal items makes your house appeal to a wider sense of tastes and makes it easier for people to picture themselves living there.
Price to Sell
Even in a seller's market, buyers are looking for a deal. Assess the value of your home by both checking out the appraisal and what similar homes in your area have recently sold for. If you price your home lower than what others are on the market for, you can get a buyer much more quickly.
Remove Evidence of Pets
Keep your dog's bowl's out of sight and change the litter box daily when you are showing your home. If people can see or smell animals in your home, it can give the impression that the place is not clean. Deep cleaning, along with tricks like scented candles and rigorous vacuuming, can help chase away hair and any animal scents that may put people off.
Get Friends to Share the Listing
Ask your real estate agent for their online listing for your home. You can share the URL on your favorite social networks and ask your friends to do the same. The more people who share this for you, the better the chances that a friend of a friend will see and fall in love with your home.
Consider Professional Staging
Sometimes it can be a smart move to seek an objective opinion on the design of our homes. Having a professional come in can ensure that a house's best features are accentuated for tours and open houses to make it appeal to buyers.
Even when there aren't many homes on the market, every little thing you do can help increase your chances of selling fast. By taking the steps to make your house more appealing to buyers, you can make your home stand out and increase the chances of scoring a smooth, quick sale and getting the price you want.