Tips to Help Boost the Appeal of an Older Home
Posted by Barry Adelmann on Monday, June 26, 2017 at 9:19 AM
By Barry Adelmann / June 26, 2017
Comment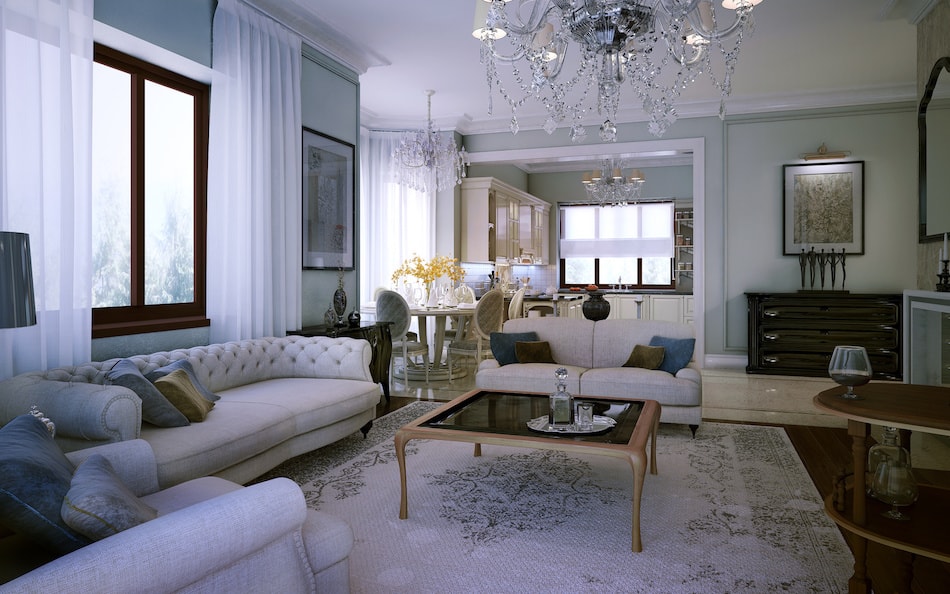 Living in an older home has many advantages, including high ceilings, intricate woodwork, and larger lots with more usable outdoor space. But even homeowners who have loved living in an older home will admit that there may be some challenges involved when selling their home in markets filled with newer construction homes. For the owners of older homes who are preparing it for market, the following list of makeover ideas will help boost its appeal, make it more competitive, and get an older home sold faster and for a better price.
Remove overgrown landscaping
Since many older homes are situated on larger lots than those of newer homes, there may be more bushes, trees, and shrubbery surrounding the home. If this greenery has not been trimmed recently, it can look shaggy and unkempt, damaging the curb appeal of the home. Since many buyers make snap decisions based on their impressions of the exterior of the home – even in desirable real estate markets such as Belvedere – overgrown landscaping may prevent them from wanting to see the inside of the home, potentially costing the seller a sale.
Freshen exterior surfaces
Once the landscaping has been addressed, owners of older homes will also want to spend some time freshening up the exterior of the home. Some ideas for this might include:
Making sure gutters are clean and any storm debris, dead leaves, and other refuse are removed
Making sure that the roof has no un-repaired damage or missing shingles
Applying a fresh coat of paint to exterior wood surfaces or pressure washing siding, driveways, patios, decks, and porches
Removing dead vegetation from flower beds and vegetable gardens and plant new plants, if weather permits
Cleaning up or repairing any damage from pets, wildlife, or weather to the exterior of the home and the lawn around it
Removing excess vehicles, campers, boats, and other objects from view and put them in covered storage or consider moving them to another location until the home is sold
Remove clutter to show off larger room sizes
Too many possessions and years of accumulated clutter can make even large rooms feel small and oppressive. To remedy this problem and make the entire home more welcoming to prospective buyers, sellers of older homes should consider removing offending clutter before placing the home on the market. In addition, sellers who have too many furnishings may want to store some of them to help open up each room in the home.
Replace dated window treatments
Older homes often have large, beautiful windows, many of which are covered with heavy draperies. Removing these draperies and replacing them with more modern sheer panels or opting to leave some windows uncovered can help to add more natural light to the home and further emphasize dramatic high ceilings and expansive room sizes.
Add lighting to dark areas of the home
Because of their design and the fact that they often have large trees to shade them, many older homes may not be as brightly lit as they should be to attract and hold buyer interest. Sellers of older homes with this problem can help alleviate it by adding inexpensive task lighting and lamps to dark areas of the home.
Brighten up interior walls
If an older home suffers from faded paint or just feels a bit grungy, a relatively inexpensive fix is to repaint interior walls and ceilings in a shade of white or cream. This will brighten the entire interior and give it a clean, fresh appeal that buyers will find attractive.
For even more great ideas to help your older home put its best foot forward and attract qualified buyers, sellers should ask their real estate professional to tour their home and make suggestions for improvements that are budget-friendly and geared to help the home sell faster.