The Life Cycle of a Mortgage
Posted by Barry Adelmann on Friday, January 13, 2017 at 1:16 PM
By Barry Adelmann / January 13, 2017
Comment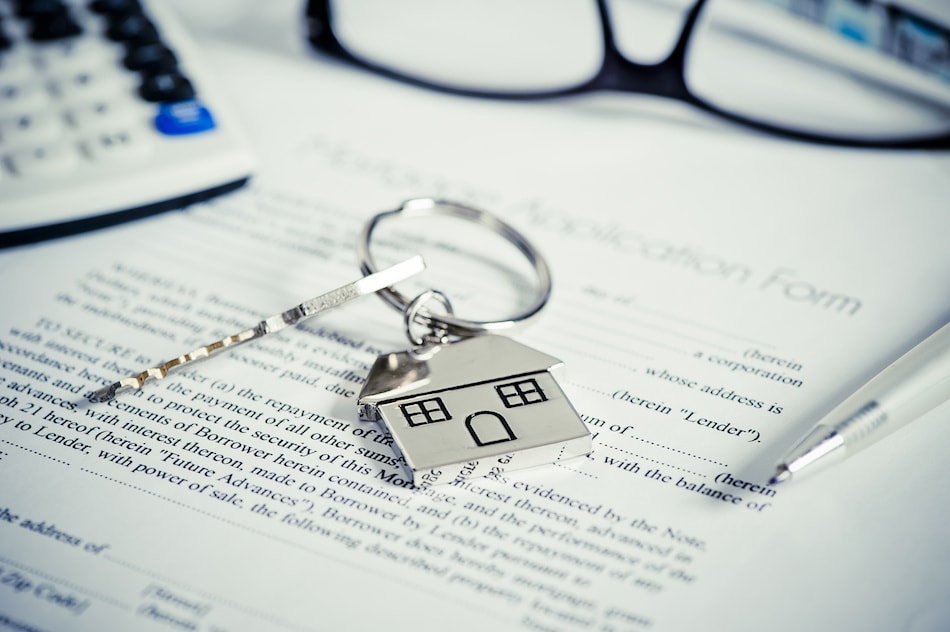 As you search for a mortgage, you may think that your lender will be your loan provider and mortgage servicer for the life of the loan. The truth is more complicated, with many entities having some control over the process at various stages.
With this guide, you will gain a better understanding of every step of your mortgage, from the beginning of the loan process, to the final payment. To better understand how different mortgages will work within your personal situation, speak with a lender or financial advisor.
1. Researching Lenders
Before applying for a mortgage loan, home buyers often decide on a couple of lenders they would like to consider. Shopping around is more likely to give you better rates and terms, and to help you understand what is available with your income and credit. Unfortunately, about half of home buyers only seriously research one lender, and 77 percent of home buyers apply to only one lender.
2. The Difference between a Mortgage Pre-Qualification and a Mortgage Pre-Approval
Home buyers shopping for a mortgage should know the difference between a mortgage pre-qualification and a pre-approval. In most cases, a mortgage pre-qualification is simply taking the information you provide and placing it into a mortgage calculator to determine if you have enough income to buy a home and your approximate top budget. A mortgage pre-qualification usually does not include a review of any documents, verification of income or debts.
A mortgage pre-approval is often more detailed, with the mortgage broker or loan officer requesting a minimal amount of documentation and running a credit check.Applying for mortgage pre-approval with more than one lender gives you the opportunity to select the mortgage offer with the best terms for your needs. Be wary of anyone saying you can get pre-approval in minutes, however, because they may actually be only mortgage pre-qualifications and may not always be taken seriously by home sellers. Do some research online, but you may also ask friends and family members, as well as your real estate agent, for recommendations of lenders in your area.
2. Application
Applying for a mortgage often comes at two possible times. The first is mortgage pre-approval, when you submit an application and are tentatively approved for a loan, should the property meet the lender's specifications. You may also apply for a mortgage after making an offer on a home, but many home buyers prefer to know that you have already been approved.
An application for a mortgage loan requires extensive documentation of your income, assets, debts and ability to pay back the loan. The process of basic loan approval can take hours or days, depending on how easy it is for the lender to collect the necessary data. If you gather documentation about savings, investments, tax records and bank statements in advance, you may be able to speed the process somewhat.
3. Underwriting
Once you have a signed home purchase agreement, the lender will then begin requesting more detailed documentation. This begins the process of loan underwriting. The underwriting process involves the verification of your information and an assessment of the property you want to buy, and may be completed in-house or by a separate organization. The underwriter's role is to determine that all of your information is correct and that the accepted offer is reasonable for the value of the property and home.
Underwriters also confirm that the terms of your proposed mortgage meet standards set by the lender or by other entities, such as the Federal Housing Administration (FHA). The underwriter can assess the level of risk that your mortgage poses to the lender, and help the lender decide if it is a good deal. The loan may sometimes fail at this stage, if the home is not worth what the seller claimed, or if there is not enough supporting documentation to approve the loan.
4. Approval and Closing
Although the approval for a mortgage and a closing are often viewed as similar, they are not the same thing. If you received a mortgage pre-approval, your lender will review the details and confirm that your closing date is within a term set when pre-approval was completed.
The lender then makes a final offer to you for the loan, and must provide you with a Truth-in-Lending Disclosure. This document gives you the relevant summary of your loan, that you can use to verify that you will receive the same terms as you were originally offered.
If the terms are different than originally quoted, you are usually not legally obligated to accept the loan. If everything seems in order and you are ready to proceed, you close on the loan and your lender records the purchase with the county clerk.
5. Mortgage Servicing
After your loan is closed and you the home buying process is completed, your lender shifts to a role as a mortgage servicer. However, your lender may choose to contract out to a third-party organization to provide the mortgage servicing. Mortgage servicing typically includes monthly repayments, renegotiating of interest rates if you have an adjustable-rate mortgage (ARM), and the levying of any penalties due to late or missed payments.
If you have questions about your mortgage, you should direct them to the mortgage servicer. Payments of property taxes into escrow and private mortgage insurance payments are also handled by the mortgage servicer in most cases. You will know who is your mortgage servicer by looking at your monthly mortgage bills.
6. Loan Selling and Securitization
Quite often, your loan may be sold by the lender to another lender or to an entity that buys mortgages. Fannie Mae (Federal National Mortgage Association) and Freddie Mac (Federal Home Loan Mortgage Corporation) are two government-run organizations that buy loans from lenders.
If your loan meets the underwriting requirements, these organizations or others may buy your loan so that your lender is free to lend money to other people. Mortgage loans are usually packaged up with other mortgages and sold, known as "securitization." Primary and secondary mortgages can and often are sold to separate entities. You do not get to decide if your loan is sold or not. However, the lender must notify you of this change, and the buyer of your mortgage must keep the same terms that were agreed to when you signed the closing documents.
7. Refinancing and Loan Payoff
Your loan may be sold and serviced by several different organizations over the life of the loan. If you choose to refinance your mortgage, you are not required to go with the same lender who currently holds your mortgage. Refinancing your mortgage creates an entirely new set of terms to follow, possibly with a new lender or mortgage servicer.
Unless you sell the home and pay off the loan, you can expect to pay many years of the payment of principal and interest. At first, you pay far more in interest than you do in principal. By the end, you are paying almost entirely principal. This is referred to as loan amortization. Once the loan is repaid, the lender clears the lien from your home and you own it outright. Refinancing a mortgage can be complicated, so it is important to speak with a lender to understand the implications and impact of doing so.
Applying for a mortgage is a lot of work, but that is only the first of many steps. Once you have closed on your loan, your primary obligation is to keep track of your mortgage and make all payments on time.
#hw