The Best in New Building Technology
Posted by Barry Adelmann on Monday, March 26, 2018 at 10:07 AM
By Barry Adelmann / March 26, 2018
Comment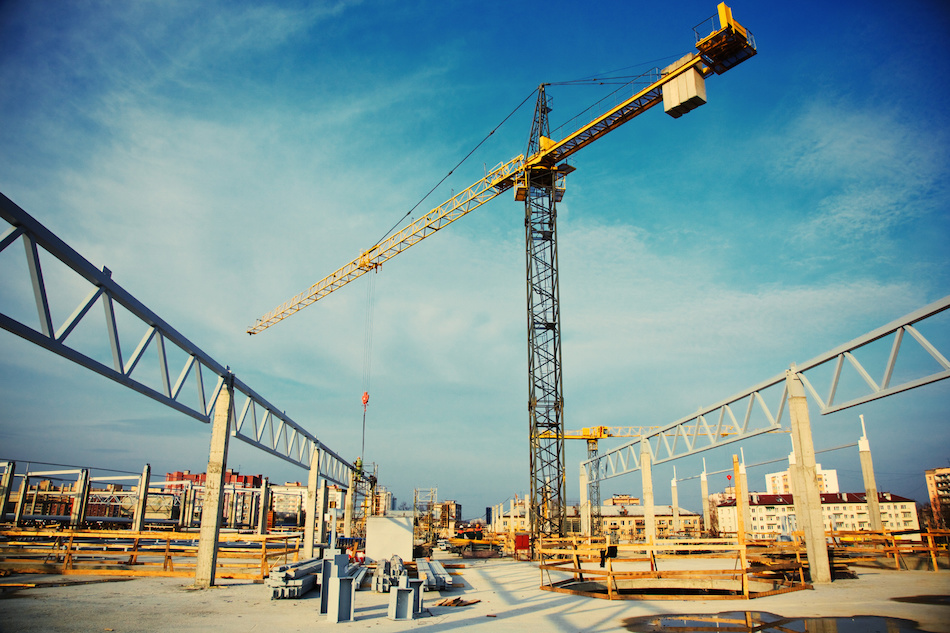 New building technology is not only speeding up the pace of construction, it's also making homes safer and less expensive to purchase. Home building is somewhat late to the table when it comes to getting a high-tech upgrade, but there's still been plenty of progress in the field. While certain neighborhoods (and buyers) will adopt the new breakthroughs faster than others, all home buyers should be aware of emerging methodologies so they can make an informed decision before moving forward when building a new construction home.
Drones
One of the most common technologies in building today, drones have the ability to scout out the best locations when it comes to where to build. They can also be used to monitor the construction process as a whole. This not only cuts down on time, it also provides an opportunity for investors and construction leaders alike to get an accurate overview of exactly what's being done as it's being done. The enhanced visibility gives leaders a chance to spot inefficiencies wherever they happen to be so they can be corrected immediately.
3D Lasers
A 3D laser scanner can be used in conjunction with a drone to give information about each building site. A drone will show if a stockpile is present on the property or site, but a 3D scanner can give precise measurements (within 2 millimeters) of the height and width of each object. So if there was a row of bushes or trees that were blocking the mountain view of the back of the home, the 3D scanner will give a foreman or investor a better idea of if they can work with the foliage to maximize the potential of the land.
3D Printers
3D printers may not have made their way into every home in America, but that doesn't mean they aren't in high demand in the building trades. 3D printers have already shown enormous potential to construct entire homes at a fraction of the cost of a standard home. There are now several start-up companies who have already built residential homes from scratch for just $10,000! The increase in competition and the advancements in technology are a good sign that 3D printers may be exactly what the economy needs to provide quality, affordable housing to those who may not want a lot of bells and whistles in their home.
Self-Healing Concrete
Regenerative or self-healing concrete is aptly named given it's made with shape-memory polymers that can reconfigure themselves should they undergo damage. This ability to shift may not fix the most severe of events, but it can certainly go a long way to cutting back on the number of standard repairs a homeowner is required to complete. While this technology has mainly been discussed as a way to save taxpayers money on public road repairs, there's no reason that it shouldn't be applied to traditional homes as well. Concrete will not only bend and break due to blunt trauma, it also has a tendency to collapse in on itself after several decades. Eventually, a home's concrete foundation could begin to repair at the first sign of buckling.
Bricklaying Robots
A bricklaying robot can work with up to 400 bricks an hour while a traditional worker can only lay between 60 and 75 bricks in the same amount of time. With fewer and fewer people entering the trades profession, these robots are seen as a potential answer to both cut costs and increase the rate of production. A controversial topic to many traditional workers, there is reason to believe that these robots can eliminate some of the more brutal (and rote) jobs on a site. Robots are able to update their designs based on differences between the plans and the building site, but they can't operate entirely on their own. It will still need human guidance for complex arrangements and to reload the raw building materials.
Biometrics
Built-in home security is likely to grow in demand as homeowners ditch their expensive security system for something a little more clever. While biometric methods such as iris or fingerprint scanners are mostly being used in commercial buildings, they can also be used to provide peace of mind to a homeowner who wants to protect their family. As the Internet of Things continues to grow, it will be easier to ensure these biometric devices can be connected to the proper authorities, whether it's the police or the homeowners.
New building methodologies have come a long way in a short amount of time, which should translate to more choices for buyers in the future. As demand for these technologies continues to climb in Larkspur and elsewhere, the competition will only do the same. Thankfully, this should translate to more efficient home building (and ultimately, less expensive homes).