Solar Panels: Why You Should Buy and Not Lease
Posted by Barry Adelmann on Tuesday, December 26, 2017 at 9:18 AM
By Barry Adelmann / December 26, 2017
Comment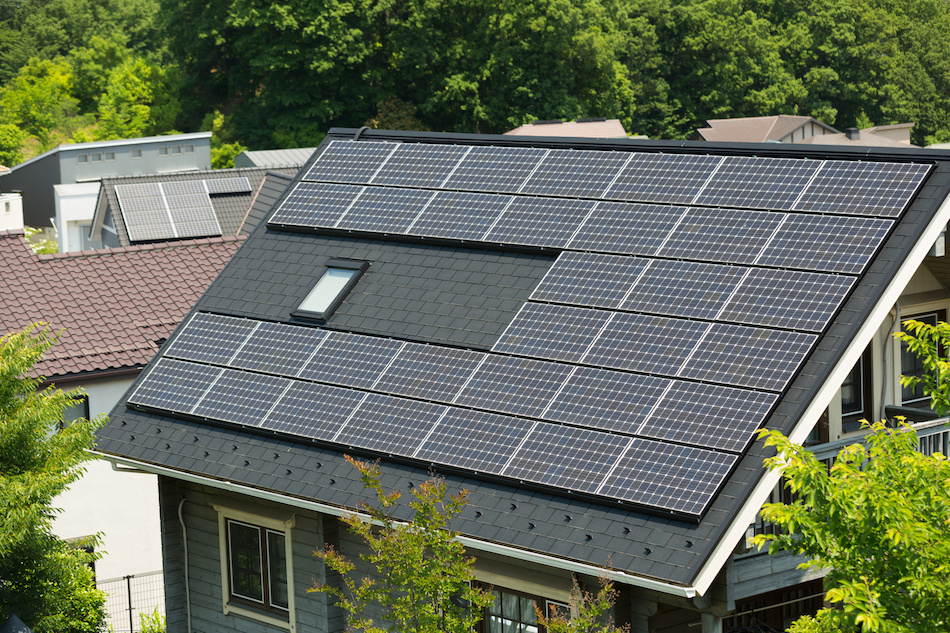 When it comes to making a home more environmentally friendly, solar panels are one of the first things homeowners think about. Solar panels can be an excellent way to save energy and money over time, and there are multiple ways to get them. The first way is to use cash or a solar loan in order to purchase the panes, and the second is to lease the solar panels from a company. However, these options are not equal. Here are some of the reasons why homeowners should purchase solar panels instead of leasing them.
Cost
Solar panels are not an addition that can be made on a whim. Depending on the quality of the panels and size of the roof, it can cost anywhere from $15,000-30,000 to purchase solar panels. It's these steep up front costs that often make homeowners look into leasing panels instead of purchasing them outright. Loans typically last 20-25 years, which is roughly the lifespan of the solar panels themselves, and make it easier to obtain the panels. However, homeowners who lease their solar panels will miss out on possible tax benefits and rebates that may save up to 50 percent of the cost of the panels.
Lease contracts will also take energy cost inflation into account when they're created and will usually increase about 2-3 percent per year. If energy costs don't rise as predicted in the contract, this can mean homeowners leasing solar panels will pay even more money than they already would.
Savings
Aside from being environmentally conscious, people like solar panels because they help save money over time. But those savings are significantly different between purchasing the panels and leasing them. The amount of money that can be saved by solar panels will be directly influenced by the wattage of the solar panels as well as how much sun they get, but homeowners who have purchased their solar panels can see savings of 40-70 percent of their monthly electric bill. Homeowners who have eased their solar panels, however, will only see 10-30 percent savings.
Savings from purchased solar panels can even collect over the years enough to completely cover the cost of purchasing the solar panels. If a homeowner spends $100 per month, they can save up to $8,400 over the course of ten years on purchased solar panels in their Tiburon home, or up to just $3,600 on leased solar panels, and that isn't accounting for fees from the lease contract.
Selling with Solar
Another feature of solar panels that homeowners love is how they increase a home's value by $15,000-22,000. However, what homeowners don't realize is how only solar panels that have been purchased will raise a home's value. Leased solar panels don't affect the home's value, but they do have a tendency of putting buyers off because of the long lease that remains with the home because of the transferal. Fortunately, it is possible for homeowners with leased solar panels to buy out the remainder of their lease before selling the home in order to make it more appealing for buyers, though this is often a costly choice totaling thousands of dollars.
All in all, solar panels are most effective when they're purchased. Although the monetary investment is far higher to purchase than to lease, the savings homeowners can make it all worth it, especially if they intend on selling the home with the solar panels installed one day. Leasing may have its few uses, but purchasing solar panels is truly the more effective option.