Selling Your Home? Four Painting Ideas to Help Add Value and Appeal
Posted by Barry Adelmann on Tuesday, July 25, 2017 at 5:01 PM
By Barry Adelmann / July 25, 2017
Comment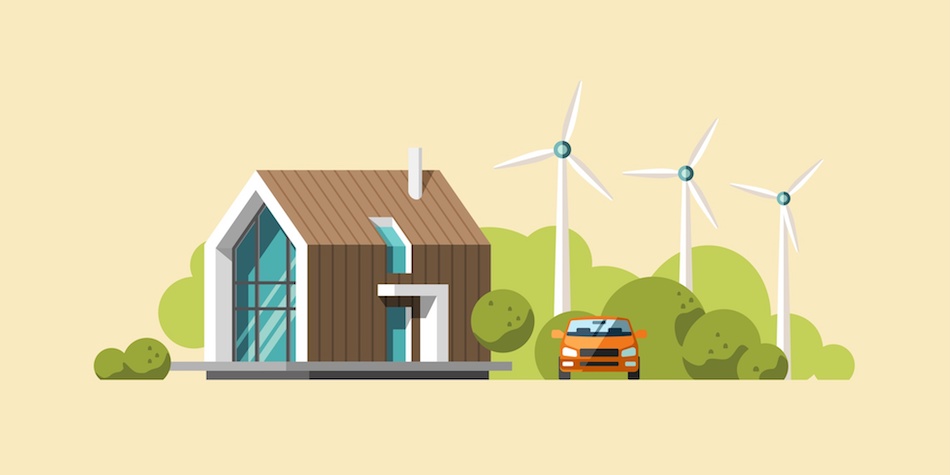 Giving buyers what they want has always been the easiest way to sell a home and this remains true even in today's current seller's real estate market. Studies show that energy efficient upgrades are increasingly in high demand among buyers. In fact, according to a survey done by the National Association of Home Builders, the average homebuyer may be willing to pay an additional $7,000 for a home that is likely to result in a $1,000 or more of annual savings on energy bills.
Sellers who want to entice these buyers may want to consider making one or more of the following improvements to their home before putting it on the market.
Adding Additional Insulation
One of the best ways to lower utility bills and corresponding energy usage is to reduce the amount of heat loss in winter and make it easier for the home to retain cool air in the summer. In existing homes that are more than a few years old, adding additional insulation remains one of the most cost effective ways to accomplish this goal.
While most newer homes are now being built to meet more energy efficient standards, older houses may have far less than optimal insulation amounts. In addition to visually inspecting the amount of insulation in attics, crawl spaces and other accessible areas, homeowners can opt to have a home energy audit conducted that will help identify problem areas and help the homeowner decide whether to pursue the addition of more insulation.
Upgrading to a More Efficent HVAC System
Another excellent upgrade idea that will have real appeal for buyers is replacing an older, less efficient furnace and air conditioning system with a new, more efficient model. Swiftly changing technology in the HVAC industry has now made it possible for homes to have natural gas, propane, or fuel oil furnaces capable of receiving a 98 percent annual fuel utilization efficiency (AFUE) rating, with electric models receiving ratings from 95-100 percent. Homes that have older furnaces with ratings of 80-90 percent or lower may see a significant reduction in heating and cooling bills by upgrading to one of these new systems.
Adding Energy Efficient Appliances
Appliances like refrigerators, dishwashers, hot water heaters, and ranges use a lot of energy, especially if they are older models manufactured before current energy efficiency standards were used in the appliance industry. Sellers can use an energy use calculator to determine the expected savings they could see by replacing their current appliances with newer, more energy efficient ones.
When considering making any improvements to add buyer appeal, sellers should always research the cost of the improvements in their area and compare that to the amount of expected gain they may see at the time of sale. Energy efficient upgrades can make a vast difference in selling a home, especially in competitive real estate markets like Fairfax, but misguided upgrades may end up losing a seller money in the end. One good way to do this is to have the real estate professional do a comparative market analysis for the home in its present condition and another that includes the planned upgrades.
Sellers who want to find additional ways to make their homes more energy efficient or those who have specific questions about what local buyers are looking for should consult with their real estate professional before putting their home on the market. Successful listing agents are always on the front line in the local real estate market, giving them firsthand knowledge of what buyers are hoping to find and how sellers can work to attract these motivated buyers.