San Anselmo Downtown gets Beautiful Hanging Flower Baskets
Posted by Fred Anlyan on Wednesday, May 30, 2018 at 11:43 AM
By Fred Anlyan / May 30, 2018
Comment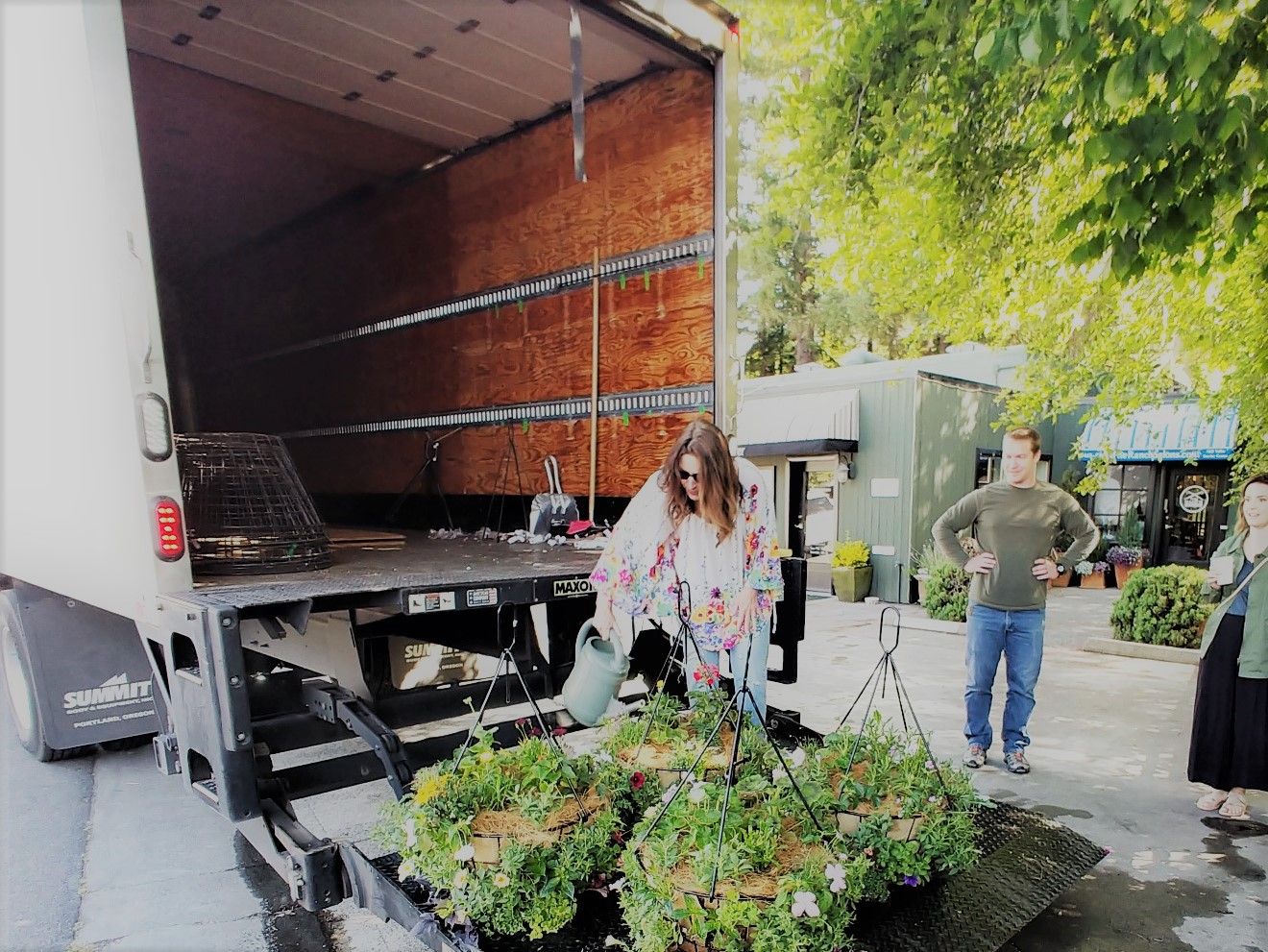 Today, Downtown San Anselmo was dressed in its summer best by a group of Downtown merchants, friends, and relatives, all assisting Kacey Gardner (on truck, with flowers!) of Tumbleweed with her inspiring beautification project.
Kacey, her husband Tim, sons Duncan and Quinn, and daughter Sophie, opened the store in 2015 after being inspired by shops they had seen during a year-long sailing trip around the Caribbean (see my original blog post).
Kacey and her family embody the concept of creative energy; it's obvious if you've met them or been to the store. They're full of great ideas and are always thinking of ways to improve their shop, their town, and to help their friends. So when Kacey looked out on the street this spring and thought it could use some more color, she went to work looking for a project that would add some of the more colorful aspects of towns she had enjoyed most in her travels, particularly St. Barth's, Bellagio, Carmel & Nevada City. She remembered their flowers, growing "along pathways, up buildings, down poles, along alleyways", and she thought that flower garden baskets hanging from the vintage Downtown San Anselmo light poles would add a striking look to San Anselmo Avenue. After formulating some plans for the project, she approached the Town, who were quite supportive of the idea, but unable to take it on from a financial point of view. Looking for other ways to fund the effort, Kacey decided to try a broad-based approach that would involve as many local residents and merchants as possible, and she settled on GoFundMe as a possible way to accomplish that. She set up an account, and was thrilled to see donations starting to come in right away. She's been able to raise over $5,000 so far, from a diverse group of merchants and individuals, and the Town of San Anselmo Public Works contributed the labor to install the brackets that hang the flower baskets.
So, this morning at 9am when a large truck delivered the shipment of hanging gardens for Phase 1, a squad of helpers were on hand to help lift the baskets into place. In less than an hour, the job was done--- and it looks great! Worth a trip to Town to see, and will look even better when more baskets can be installed with Phase 2, which, of course, will require more cash. Kacey expressed appreciation for all those who donated and hopes that the momentum will continue. She would be particularly gratified to receive donations from USBank and Wells Fargo (anyone have any influence???), noting that with sufficient funds, the flowers could extend all the way from Tamalpais Ave to Woodland Ave. If you didn't know about this project, or didn't have a chance to donate, come take a look, visit the GoFundMe page, and make any donation you can afford. And while you're here, stop by Tumbleweed at 570 San Anselmo Avenue; you can thank Kacey in person!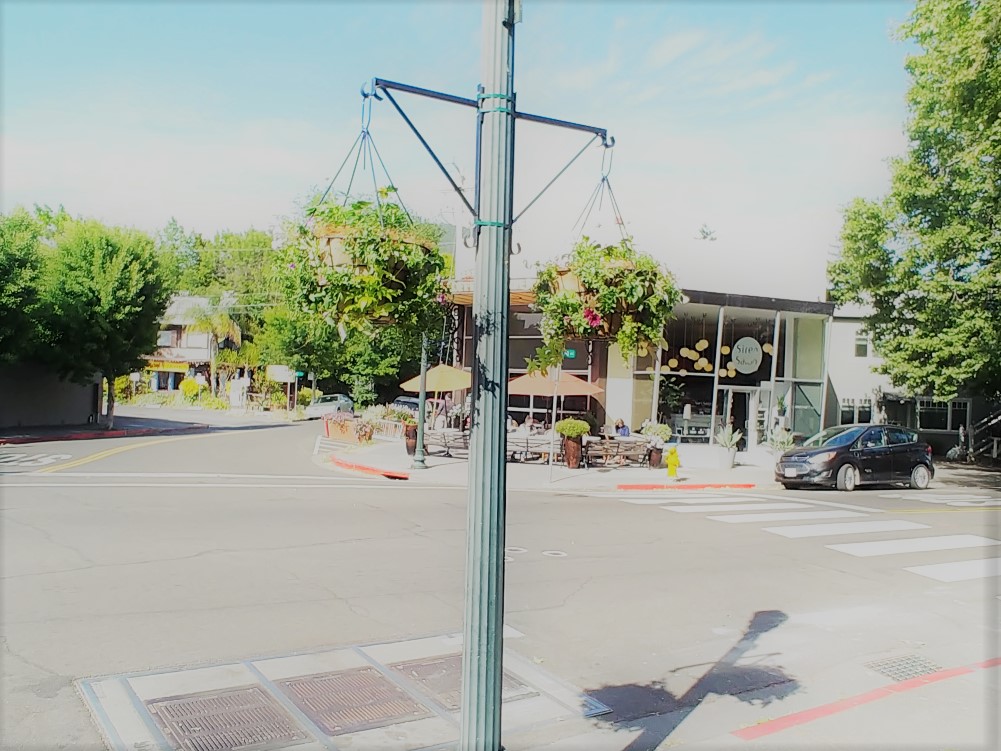 In the meantime, if you are dreaming about becoming a homeowner in Marin or you want to sell your home to move up, move on, or pursue another dream, call me for all the help you need with real estate. I'm looking forward to hearing from you!