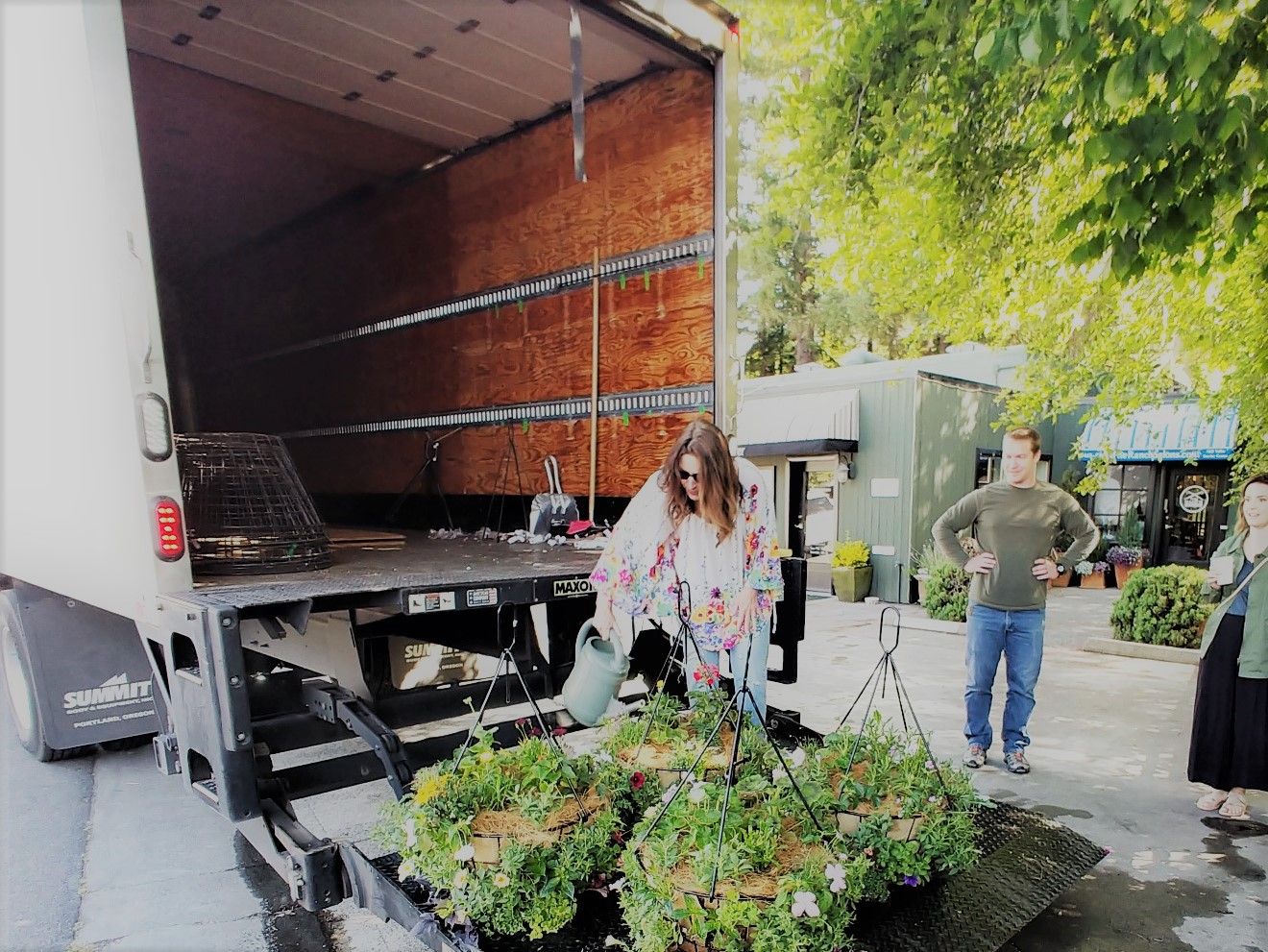 Today, Downtown San Anselmo was dressed in its summer best by a group of Downtown merchants, friends, and relatives, all assisting Kacey Gardner (on truck, with flowers!) of Tumbleweed with her inspiring beautification project.
Kacey, her husband Tim, sons Duncan and Quinn, and daughter Sophie, opened the store in 2015 after being inspired by shops they had seen during a year-long sailing trip around the Caribbean (see my original blog post).
Kacey and her family embody the concept of creative energy; it's obvious if you've met them or been to the store. They're full of great ideas and are always thinking of ways to improve their shop, their town, and to help their friends. So when Kacey looked out on the street this spring and thought it could use some more color, she went to work looking for a project that would add some of the more colorful aspects of towns she had enjoyed most in her travels, particularly St. Barth's, Bellagio, Carmel & Nevada City. She remembered their flowers, growing "along pathways, up buildings, down poles, along alleyways", and she thought that flower garden baskets hanging from the vintage Downtown San Anselmo light poles would add a striking look to San Anselmo Avenue. After formulating some plans for the project, she approached the Town, who were quite supportive of the idea, but unable to take it on from a financial point of view. Looking for other ways to fund the effort, Kacey decided to try a broad-based approach that would involve as many local residents and merchants as possible, and she settled on ...