Landscaping Before Selling: Is it Worth It?
Posted by Barry Adelmann on Monday, June 5, 2017 at 9:20 AM
By Barry Adelmann / June 5, 2017
Comment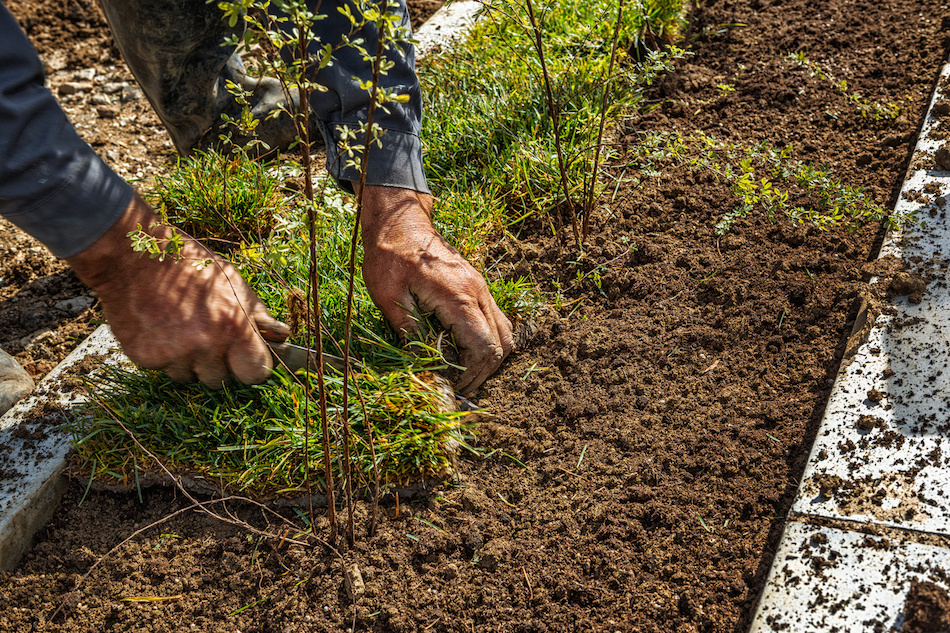 Everyone has heard the phrase "don't judge a book by its cover." However, no matter how many times it's said, people will continue to do so, and the phrase rings just as true for home buyers as it does for readers. No matter how beautiful the inside of a home, a buyer's first impression will most likely be either through photos on an MLS or by visiting the home in person. Seeing an overgrown, unkempt exterior can stop some buyers from ever setting foot inside.
Landscaping doesn't have to require spending thousands of dollars and dozens of hours of labor, though. Here are a few quick and easy tips to boost a home's curb appeal without breaking the bank.
Prune Overgrown and Dead Plants
Large bushes have a tendency to grow out of their boundaries and get in the way of sidewalks or push into other plants' space. Doing a quick prune to bring them back down to size can help open up a space and make it look cleaner. The same goes for other plants that like to sprawl out rather than stay in one designated spot.
Like getting rid of excess branches, don't be afraid to completely get rid of dead and dying plants. While some plants might be salvageable, dried up flowers and brown shrubs can detract from the parts of the garden that are full of life and color.
Keep it Low Maintenance
Not everyone enjoys gardening or can dedicate multiple hours every week to maintaining vast gardens. Extra chores like weeding and watering can be a turn-off for buyers who have limited spare time due to long workdays, children, or other obligations that take priority over garden maintenance.
For a garden that still looks like a garden but without all the work, evergreen trees and shrubs provide color year-round and only require occasional pruning. Or, for a bold look, try trading the flowers for different varieties of bushes and shrubs.
Take Care of the Lawn
Sometimes the most simple things have the most impact. Lawns typically only need to be fertilized once or twice a year, and doing so will lead to visibly greener and healthier grass. However, mowing will need to be done more often. While it differs depending on location, most lawns need to be mowed at least once a week.
Be careful while mowing the lawn, however. It's possible to cut grass too short, which is known as "scalping" the grass. This can not only kill the grass by making it unable to deal with dry spells but also allow weeds to grow and take over the lawn. It's better to leave the grass longer and mow more often than cut it too short and ruin the lawn.
Update Old and Broken Items
Although it might not seem like much, a broken fence or cracked flower box can take away from a home's curb appeal. Buyers can be turned away by seeing things they'll have to spend money or time on to fix after buying the home, so taking the extra step to put a new post on the fence or buy a new flower box can help entice buyers. Whether it's giving the front door a fresh coat of paint or replacing the mailbox, simply updating the existing amenities can help give the home a finished look while still staying cost effective.
Landscaping is a necessary part of selling a home, but it doesn't have to come with an expensive price tag. Just adding a few new plants and taking proper care of what's already there can do wonders to help attract people to a home. Attractive landscaping, whether it's simple or complex, shows buyers that the current owners care for the home, and a good first impression can help turn a home from "for sale" to "sold."