How to Save Money With a Home Insulation Upgrade
Posted by Barry Adelmann on Monday, June 4, 2018 at 12:27 PM
By Barry Adelmann / June 4, 2018
Comment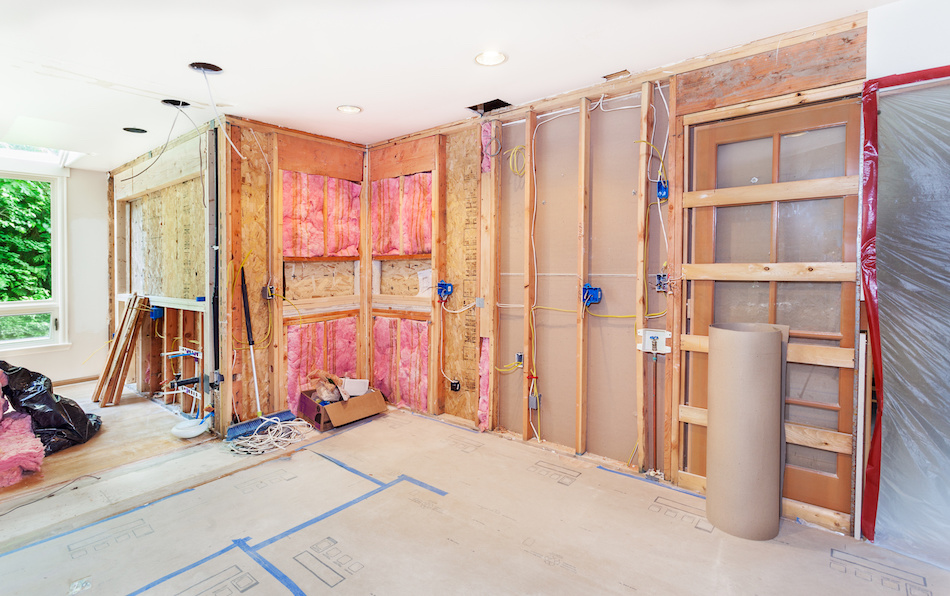 A cold house can be frustrating, especially when it feels like the HVAC system is always running to keep up. Insulation plays a big role in temperature control around the house, so in homes that are excessively cold in winter or warm in the summer, insulation could be the problem. These tips will help homeowners to determine whether or not their home needs more insulation, and if so, what they can do about it.
How Can You Tell If Your Home Needs More Insulation?
There are many different ways to tell when a home needs more insulation. Some of the most basic warning signs include:
Cold or hot spots. There may be rooms that are always cold or rooms that are always hot; this could be a warning sign of poor insulation.
Ice dams. Ice dams occur when "hot spots" in the attic cause ice and snow to melt early; installing more attic insulation can fix the problem.
Drafts. Drafts can occur when the home has not been properly sealed.
A good way to check on your own if a home needs more insulation is to peek into the attic. There should be insulation between and covering the floor joists. If the insulation does not rise high enough to cover the floor joists, this is a sign that a home needs more insulation in the attic.
Another way that homeowners can sometimes tell if they need insulation in their home is by looking for insulation in the walls. This is done by removing the baseboard around the drywall. The sheet of drywall underneath will likely end about an inch above the ground, so if there's insulation on the other side of the wall, it can be seen under the crack.
If there is no insulation to be seen under the crack, this likely means there is no insulation in the wall. If there's no crack between the drywall and the floor, the homeowner can cut a small hole in the wall. This hole can be covered up by the trim after.
What Can You Do to Add Insulation To Your House?
Adding insulation to the attic is relatively easy. Using a blower, fiberglass or cellulose insulation can be blown into the attic until the joists are covered. Usually this is done with help from a professional who has a blower on hand. Alternatively, bats of insulation can be rolled directly over the joists.
Adding insulation to the attic can be tricky because it's important to promote air flow and avoid blocking any vents. Homeowners are advised to get advice from a contractor before attempting installation themselves.
Homeowners who want to add insulation to their existing walls may have a special challenge to overcome. The easiest way to insulate an existing wall is to cut a small hole in the wall and fill the hole with blow-in insulation or foam insulation. Working with a contractor ensures that the insulation is added in the proper way and that the cosmetic damage is covered up afterwards.
Want to Know More? Contact An Insulation Contractor in Your Area
Homeowners who want to know more about insulating their home can contact a Sausalito contractor who specializes in insulation installation. It's very important to ensure that insulation is properly installed. Insulation that is improperly installed may be ineffective, or may trap in moisture, leading to moisture problems. Working with an experienced contractor can help ensure that the work is done correctly.