Honoring our Fiduciary Duty to our Clients
Posted by Cari Gennarelli on Friday, January 6, 2017 at 4:45 PM
By Cari Gennarelli / January 6, 2017
Comment
Honoring our clients – How seriously do Realtors take their fiduciary duty?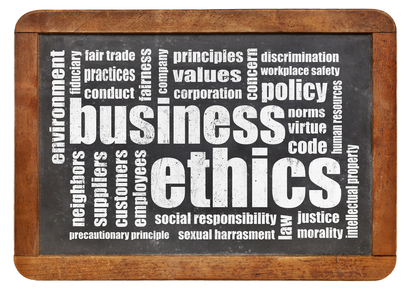 A Realtors fiduciary duty to the client is a serious commitment and also like walking through a mine field. We are constantly faced with new and surprising challenges and how we handle them can make or break the success of a transaction.
There are several variables at play in each transaction and all effect the outcome. Our morals, our clients best interest, the agent on the other side, our broker, the client on the other side, lending, title, legal, and financial requirements, environmental issues and apparently all the other agents in our market because as I found out yesterday they will talk about you when they don't prevail.
With all of these entities to consider the most important and first in line should always be our clients and our fiduciary duty to them. The problem with this crucial duty is there is no rule book. There is no step by step guide on how to always make the right decisions, while battling all the other forces.
Yes, there are guidelines about disclosures and other issues but there isn't a book that instructs you what to do when your client has special circumstances that are effecting their lives, when you have to consider everything else that your client is experiencing on top of buying or selling a home. It's something you have to figure out as you go and the story varies with each transaction because in each transaction you have all the other variables at play and you never know what is going to be thrown at you. Transactions are like snowflakes, no two are alike.
I take my fiduciary duty very seriously and as a Cancer I am pre-disposed to be a caregiver, to feel things deeply and to be protective of the people around me. So when the agent or client on the other side tries to mess with my clients – watch out!
I was recently faced with a very tricky and sensitive situation with a client. She is a very private person but we were working together to prepare, market and sell her house and if you have been involved in selling a house you are aware that the process is anything but private. There is a pretty constant stream of potential buyers (strangers) entering your home and analyzing every inch of your house, opening closets, trying to decide if they can see their lives in your house. It's weird and uncomfortable no matter how many times you are involved in it and for some clients it's unbearable.
We listed the house and received excellent feedback on the staging, price, condition and all pre-sale inspections were complete. We received two strong over asking cash offers within the first week. One was considerably higher than the other, and higher then fair market value. The buyers were somewhat bullying and did not want to honor my clients request for a rent back, one that was disclosed in the MLS up front. They thought that if they threw enough money at it they could have whatever they wanted and what they wanted was not to allow my client to stay in the house for a few weeks to tie up loose ends. Over the next 3 days I was able to tighten up the timeline in an effort to compromise with the buyers and get them into the house sooner. After 3 days of negotiating they would not budge and they backed out.
I don't know how the other agent consulted her clients. But what their offer conveyed was they thought the rent back was negotiable, that if they over paid for the property they could buy my client out of the one thing she needed to make all of the pieces of her life work. That they could buy my client peace of mind. I was very clear up front that this was imperative to my client. On top of selling her home she had a myriad of other personal challenges including caring for a dying parent.
When I write offers I always ask the agent on the other side, "what else besides highest price is your client looking for". I then take that information and pass it on to my clients and we work together to put forth the strongest offer we can. If there is something that doesn't work for my clients, I will ask the other agent if that piece is negotiable. If it's not, then going in we risk our offer not being accepted. It's definitely not my place to question the needs of the seller and it's true everyone has their price and often with enough money it can change your perspective but not always.
Post close of escrow, I analyze and question every decision and re hash each transaction to see if there are areas I could have done better. This is how I continue to challenge myself to be a better realtor a better advocate for my clients.
Looking back on this transaction, considering the harsh (misconstrued) words from the other agent, I still think my client and I made the right choices. When you write an offer your intention is to get it accepted and it's a huge bummer for you and your clients when it's not. We, as realtors, pour a lot of work into writing each offer so when you do get into contract we will fight to keep it moving towards close of escrow. So I get why the agent might have felt the need to lash out and blame me for her offer not being accepted.
The reality is we know a lot more about our clients then the agent on the other side and we need to protect that and make decisions that benefit our client, sometimes at the detriment to the other side. This agent, along with her clients, did not respect the sellers needs and requests. They tried to use the luxury of wealth to buy out my client's peace of mind and in the end could not accept that it was not for sale. Yes, my client left some money on the table but she emerged with a much less stressful process and the time to resolve the overwhelming amount of life changing events she was facing and move forward into the next phase of her life.
I can now look back on this and know that I put my client first. That we stood together and did not let money be the only factor that mattered. That by not giving in and focusing on what was important, together we allowed her to move through her struggles and challenges at a pace that worked for her.
Money truly cannot buy everything but those with it continue to try. In the end the house sold for exactly what it should have. The Buyers honored my clients rent back without question or hesitation and didn't pressure her to change her timeline. The transaction was fairly smooth and in the end we have a happy seller and a happy buyer and an overall successful transfer of property. Our clients best interest and our duty to protect that is truly the most important factor when working with somoeone to buy or sell a home! It's crucial we never lose site of our duty to our clients.
Save