Home Safety Hazards to Watch Out For
Posted by Barry Adelmann on Monday, May 7, 2018 at 7:36 AM
By Barry Adelmann / May 7, 2018
Comment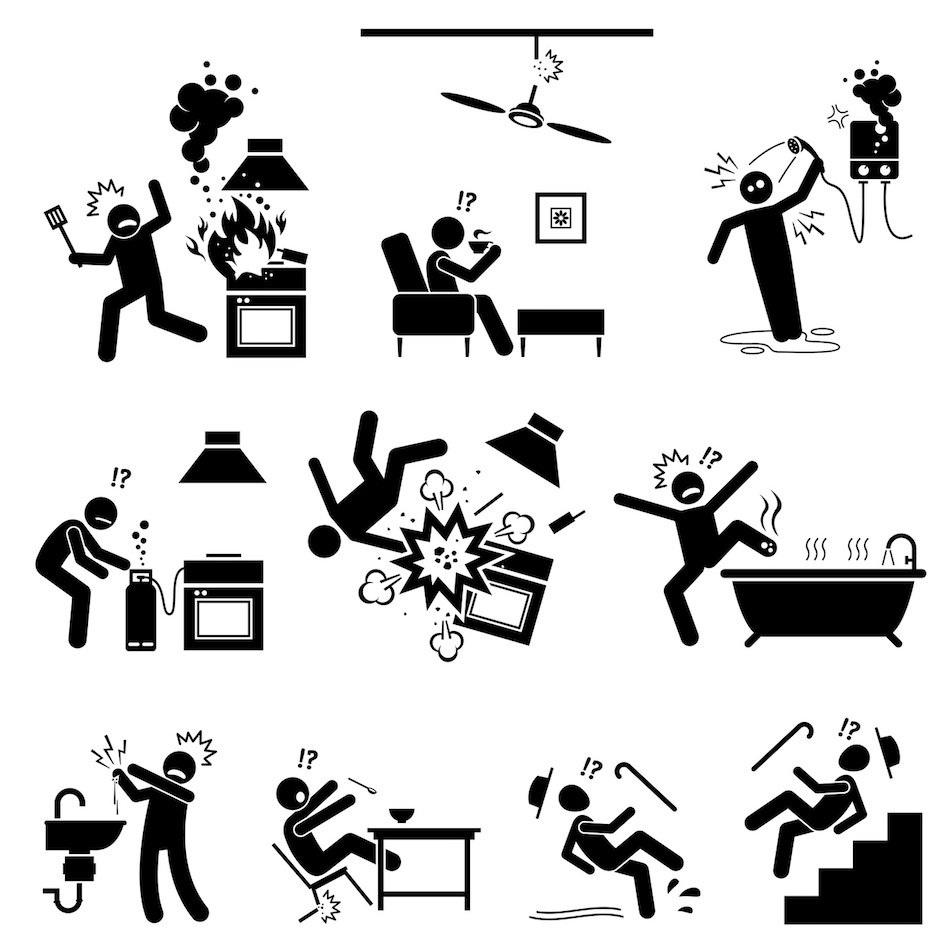 Household safety is important, but oftentimes can be overlooked by busy homeowners. Household hazards can cause illnesses, accidents and even injury. Homeowners who watch out for household hazards can better maintain their property and protect the members of their household. While there are many potential hazards, these are among the most common hazards are found in many homes.
Bad Electrical
Often bad wiring can be difficult to identify because wiring is hidden in the walls. However, some electrical problems produce warning signs homeowners can see. For example, an overloaded circuit may produce heat behind the outlet. An overloaded circuit may also cause the lights to dim when large appliances come on. Since an overloaded circuit can cause a fire, this should be investigated by an electrician.
Mold
Mold is common in homes with high humidity, leaks and condensation. Mold often grows on walls and ceilings, and can sometimes be found growing on carpet or upholstery. It can be green, gray, brown, white or yellow. Mold causes illnesses, respiratory problems and allergy-like symptoms, so remediation must be sought as soon as a problem is identified.
Wobbly Hand Railing
A wobbly hand railing, particularly on a high-up walkway or deck, can be a serious problem. Young members of a household and seniors both are likely to rely on hand railings for support. Homeowners should check their hand railings on a regular basis. When a hand-railing becomes wobbly or uneven, it's important to get repair as soon as possible.
Lead-Based Paint
Lead was a common ingredient in paint until 1978. In parts of the home where old paint is exposed or chipped, lead dust can be a serious problem. Lead exposure can cause symptoms like vomiting, constipation, hearing loss, seizures and other symptoms. In children, lead-based paint can even cause developmental delays. Unfortunately, the only way to tell if a paint contains lead is to use a chemical test. Homeowners who suspect that their home contains lead based paint can have paint chips tested by a professional.
Uneven Pathways and Walkways
Uneven outdoor pathways and walkways can cause slips and falls. Sometimes these problems can be fixed with proper weeding and a patch or repair job, other times the pathway or walkway will need to be torn out and replaced. Homeowners who are concerned about their pathways causing accidents can contact a licensed contractor to get an estimate for repair.
Contact A Reputable Contractor
Working with a reputable contractor is the best way to keep the home safe. San Anselmo homeowners who have concerns about the safety of their property can contact a contractor in their area to get quotes for repair.