Home Inspections. Why They Matter To You!
Posted by Fred Anlyan on Thursday, August 31, 2017 at 2:10 PM
By Fred Anlyan / August 31, 2017
Comment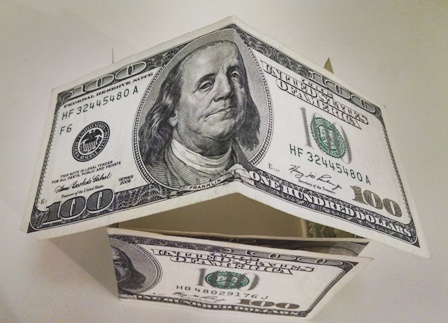 We have talked about home inspections before, but my recent experience underscores the importance of thorough inspections for both buyers and sellers.
Recently, I had a call from some clients who I had helped to purchase a home several years ago. The value had just about doubled and they wanted to discuss the posibility of selling.
We decided to put the home on the market and I recommended getting a general home inspection, pest inspection, fireplace/chimney inspection, and a roof inspection with a quotation for replacement. We did not do a sewer-lateral inspection, only because the lateral had been replaced recently. The sellers agreed; we hired some of the best, toughest inspectors in the County, and we included the inspections and estimates in the disclosure package, requiring potential buyers to include signed disclosures along with their offer. Result? The home sold at full asking price with no adjustments or buyer credits for conditions that were unknown at the time of the offer. Why? Because everything was disclosed.
In contrast, another recent sale, where I represented the buyer. Seller provided a pest report and a general home inspection report from a company that does both inspections at the same time for a lower fee. In addition, the reports were more than 6 months old. There was no sewer lateral report or fireplace/chimney report. We performed a full array of inspections, which cost about $2,500. A significant amount of needed work was discovered, and my clients received a price reduction of over $10,000---- more than 4 times their investment. Further, they were able to move forward with the purchase with confidence, knowing the true condition of the home. It is not unusual to obtain closing credits or price reductions similar to this, although buyers I have worked with have received up to $150,000 in credit or price reduction based on conditions that were undisclosed by the sellers, usually because they did not know about them! In another recent sale, I represented the buyers in the purchase of a newly-remodeled home; our inspections led to a 5-page punchlist of repairs to be done by the seller before closing! How much money, time, and anxiety could be saved by getting a top-notch set of inspections up front! And what an example to buyers that they should always do their own inspections with the best professionals available.
Our homes are one of the most costly purchases most of us will ever make. They are composed of interdependent systems that need to function correctly to shelter us from the elements, provide us with comfort and sanctuary, and protect our health and safety. Repairs can be costly, time-consuming, and disruptive, so it pays to know as much as possible about a home before buying.
For more information about buying or selling a home in Marin, contact me. I'm looking forward to hearing from you!