Home Buying: How to Win a Bidding War
Posted by Barry Adelmann on Monday, May 22, 2017 at 1:03 PM
By Barry Adelmann / May 22, 2017
Comment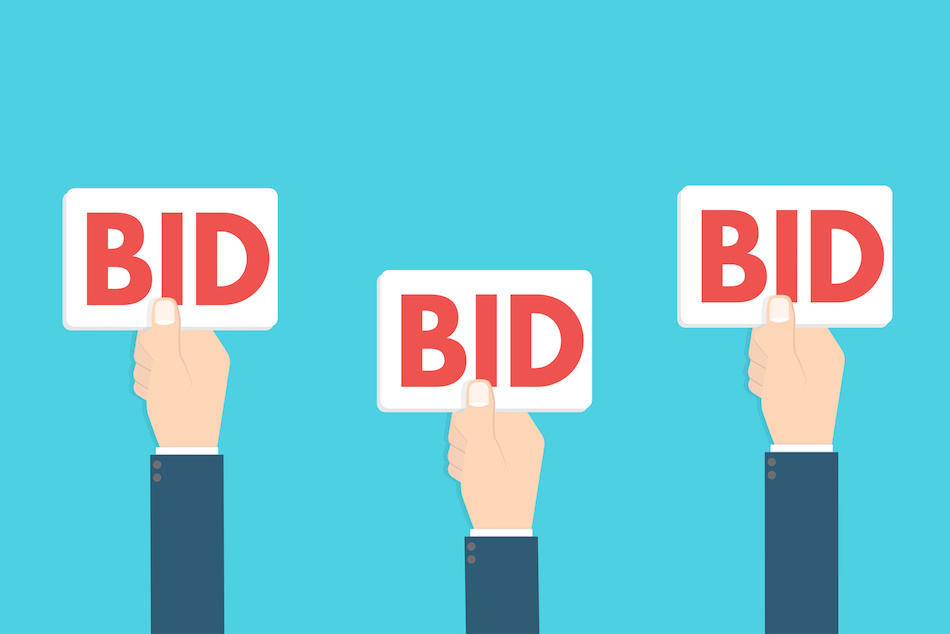 In a lot of regions that do not have a cold real estate market, a bidding war may be a common problem. For the best properties, there are many potential buyers. If you can afford a bit more than the minimum and you really want a particular home, these tips will help you get ahead on a bidding war.
Be Sure of the Property
The rush of getting into the game can make it hard to keep control of your head. This means that you really have to be ready to buy the property before you make a bid. Getting into a bidding war means that you will have to do a little more work than you would for a home that has only occasional interest. The seller has many buyers to choose from, but you should remember that there are still plenty of homes in the area. Make sure the home meets your list of needs and at least some of your wants before you proceed.
Be an Ideal Candidate
Sometimes, the lower bid from a more attractive candidate wins. You may not be able to give the sellers everything they are looking for, but you can and should come as close as possible. If you cannot offer to pay in cash, at least show your mortgage pre-approval letter so that they know you have financing secured. Limit the number of contingencies you plan to set, especially if they involve factors (such as minor repairs) that you could probably manage easily on your own. Offer the seller as much flexibility as possible to hopefully earn their favor.
Avoid Bidding Too Low
The trick to getting into the bidding war is to make an offer that is right about what other bidders might make. Bidding tens of thousands above the list price might not be necessary, if your area is not exploding with growth. But bidding too low can rule you out of the game immediately. If your real estate agent suspects that the home will go quickly with multiple bids, plan to set your purchase offer right around the list price or a little above.
Stay in the Game
The bidding war is a little like trying to snap up that big deal on Craigslist. In short, it ain't over until it's over. Add an escalation clause so that if your first offer fails, your agent can increase the amount of the bid while there are still others in the game. If the offers exceed your limit but you still really want the home, don't give up hope right away. There are many reasons that buyers might withdraw their purchase offers, from a troubling home inspection report to a failure to secure funding. In that case, the sellers will probably look to the next offer they received, which might well be yours.
Winning a real estate bidding war takes patience and a mind made of steel. Before you start, get your own affairs in order. Once you are sure that a home is the right choice for you, you should take action immediately to declare your offer. By making a good purchase offer and staying in the game, you can prove to the seller that you are an ideal candidate and eventually land the home of your dreams.