First Time Selling a Home? 7 Tips for a Great Experience
Posted by Barry Adelmann on Friday, November 11, 2016 at 9:39 AM
By Barry Adelmann / November 11, 2016
Comment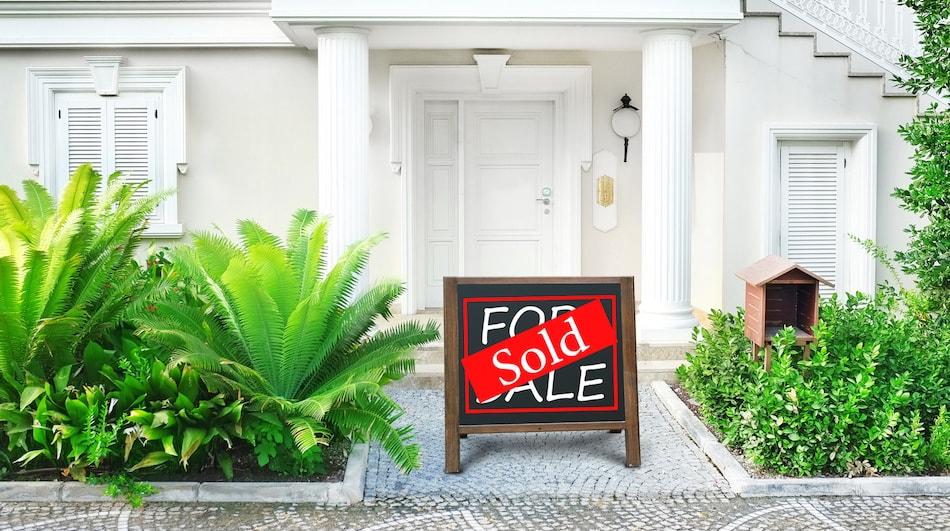 Technology has changed the real estate market for the better, creating a way for home sellers and buyers to more easily find each other from anywhere in the world, instead of just inside a small local area.
Because of this, some home sellers, especially those selling their first home, often believe that all they need to do is advertise their home online and wait for the right buyer to arrive.
The truth is that this expanded marketplace also increases the level of competition each home seller will face, making it necessary for each home to be as close to perfectly prepared as possible in order to get it sold quickly and at the best possible price.
If you are a first time home seller, the following tips can help you cut through the competition and speed your way to the closing table.
1. Thoroughly Prepare the Home Before Listing
Taking the time to thoroughly prepare your home before putting it on the market is one of the best ways to ensure that buyers find your home to be a good value and want to make an offer on it. Homes that have repair or condition issues, or those that are not clean, attractive and well-organized will automatically be discounted by serious buyers.
No matter how quickly you want to list your home, taking the time to ensure that it will show well will pay off with more offers and a faster sale.
2. Understand the Competition
Since buyers in a particular area are often looking for similar qualities in the homes they choose to view, home sellers who understand what these qualities are can often use that information to their advantage.
For instance, if most buyers are seeking updated kitchens or extra storage, a home seller might use this information make improvements in their home that would help attract these buyers. Before putting your home on the market, take time to study listings for comparable homes and determine what you can do to attract more buyer interest.
3. Rely on an Expert
Opting to sell your home by yourself is a recipe for disaster, especially if you this is your first home selling experience.
A successful, high-energy real estate professional uses their real estate knowledge and experience to help sellers prepare, market, and close the real estate transaction successfully and at the best possible price. In fact, according to information from the National Association of Realtors, a typical FSBO home sold for $210,000 translates to $249,000 for those listed with a real estate professional. When you extrapolate that difference to the signficantly higher price points in Marin County, it's easy to recognize the signficant value that top Marin County Realtors can bring to the table when selling your home.
4. Make Sure the Listing Price is Correct
Listing your home at the wrong price point is a huge mistake and one often made by inexperienced home sellers. If you list too low, you are not getting paid full value for your home and if you list too high, buyers will ignore your listing in favor of properly priced homes instead.
To list at the best possible price point, work closely with your real estate professional to price it correctly at the time of listing.
5. Market Like a Pro
Another important factor in selling your home successfully is marketing. Sellers who make sure that their home is attractively displayed using multiple marketing methods have the best chance of reaching the right buyer.
In addition to standard signage and print media, home sellers should utilize marketing online, networking and targeted ads. If you are working with a real estate agent, they will have the knowledge and experience to know the best channels to help get your home in front of prospective buyers.
6. Make Sure the Home is Ready for Each Showing
Selling a home successfully requires it to be ready for each and every showing. If an occasion arises that will keep the home from showing at its best, such as an unavoidable emergency or a repair issue, you may want to have your real estate professional reschedule showings until the issue is resolved.
7. Make it Easy for Buyers to Spend Time in the Home
Buyers remember homes where they felt comfortable and welcome. To help your potential buyers feel good when viewing your home, sellers may want to make sure:
the driveway has a convenient space for prospective buyers and their agent to park
pets are safely contained or removed from the home when it is shown
the side walk or walkway to the home is clean and clear of clutter
a display of marketing materials or information about the home is available for buyers review or take with them
simple refreshments are available, such as coffee, water, cookies and napkins to make their visit more pleasant
While every home selling experience can present different challenges, careful preparation and working closely with a trusted real estate professional is one of the best ways to help make your first home sale a success.
Contact us to discuss your real estate needs. You can also request a free, professional estimate of your homes value in today's market by one of our local real estate professionals.