Feeling Safe & Secure At Home
Posted by Pam Theroux on Tuesday, November 8, 2016 at 12:12 AM
By Pam Theroux / November 8, 2016
Comment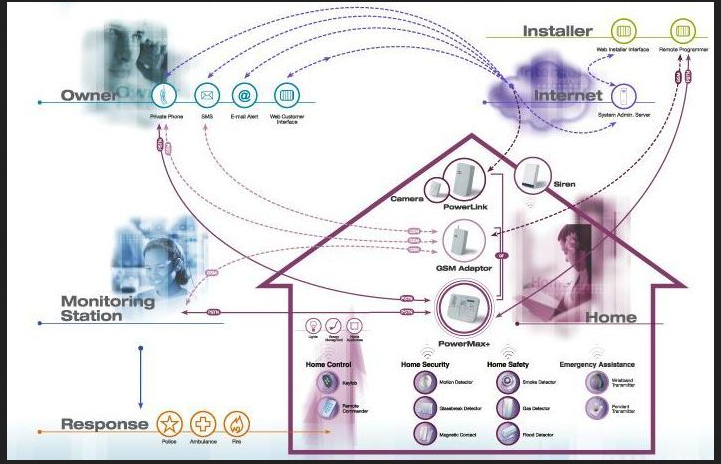 When selling your home how it visually presents has always and will always be very, very important. Yet, as we have become a more technology savvy society, buyers want as many things that aren't necessarily seen but just as important to them as how the home looks.
In short, buyers want not only the right number of bedrooms and baths with a floorplan that works for their family, but also the upgrades and improvements that make them feel they got their monies worth in the purchase of their new home.
With more and more folks telecommuting, modems, routers, blue tooth speaker systems and wireless internet are the norm in most households, as are motion detector lights, security cameras and/or alarm systems. As these technologies have evolved, and the prices for them have dropped dramatically, most everyone can afford any or all combinations of them. Many of the systems also incorporate heat, fire and CO2 detectors in them. Some turn on your lights and can unlock your door right from the owners smart phone. Just a few years ago, who would have ever thought one would be able to go to Costco to buy indoor/outdoor camera surveillance systems or Ring doorbells(so you can see who is at your front door via the screen on your smartphone)?
These extra systems are perks that appeal to almost every buyer…and they are willing to pay more for a property that has them. Buyers want to not only feel confident about the quality of their home but they also want to feel safe and secure in and around their home and property.
Putting in a security system, whether it is one that you access from your cell phone anywhere in the world or whether you have a 3rd party company monitoring it, tends to be a huge plus to buyers. If a home doesn't have a system in place at time of purchase, I have found that most buyers will put them in right after they move in. Systems come in all shapes and forms and can be customized to meet the owner's needs, whether it is just cameras, an alarm system, systems that turn on lights and unlock doors right from your smartphone. or a combination of them.
I recently represented sellers who had owned their home from the time it was new in 1999. Even back then, the developer had put security systems in every home in the complex and all the buyer had to do was activate the system via 3rd party alarm company. My sellers told me that system was a huge plus to them when originally purchasing the home. That particular 1999 system was wired in throughout the home and could cost upward of $1000 for installation back then.
Most, if not all, systems today are wireless and can be installed in just a few hours…and many for only a $99 installation charge. The present systems have almost unnoticeable transmitters on all the windows and doors and when the alarm system is activated, if one of those windows or doors is opened, one has approximately 30-60 seconds to punch a code into the panel to turn off the alarm. Since an intruder wouldn't know the code the alarm triggers after that time lapse if the code isn't entered property.
Many times, the cost of the system is offset by the fact that their home insurance company will give a discount for having the system. I know my home insurance carrier gives a 20% discount on my yearly premium for having one. I've recently been seeing ads for home security systems costing as little as $27/month for the monitoring…less than $1/day! That is a win-win to most folks…especially when it comes to their peace of mind factor.
When I am on the buying side I always make sure any present security systems/cameras will transfer with the property and the buyer can just take over the account. It makes everyone's (seller and buyer) life easier that way.
Sellers likely want to know if having these things in place allows them to sell their home for a higher price and are buyers willing to pay for a property with these features? My opinion is most probably to both! Everyone's lives are very busy and with many households having two working adults, they want move-in ready…and that includes the systems to keep them up and running and feeling secure!
If you would like to chat more about this or if you thinking about buying or selling a home…or if you would just like to know your homes current market value, give me a call at 415-640-0336.