Can You Buy a Home With Bad Credit?
Posted by Barry Adelmann on Wednesday, March 8, 2017 at 1:03 PM
By Barry Adelmann / March 8, 2017
Comment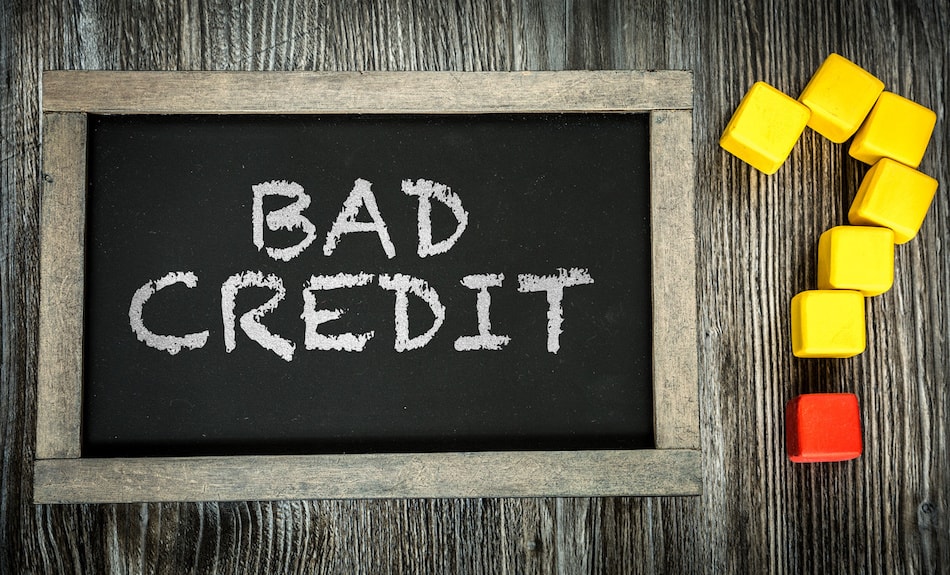 When looking for a home to buy, having less than desirable credit can be disheartening for some. Due to certain life circumstances, protecting your score from dropping might not have been possible. In reality, it is likely possible to purchase a home, whether it's your first or not, with a credit score that is low.
Often times it just takes a bit of research and creative thinking to uncover pathways to making the purchase successful. This out of the box thinking can result in a positive buying experience, and provides hope for those who once thought homeownership was out of reach.
A Popular Option For Funding
The money to purchase a home doesn't have to come solely out of the buyer's wallet, as there are a variety of government programs designed to help those with less disposable income, and more specifically bad credit. One of the more well-known options is the FHA loan, granted by the Federal Housing Administration. Only available for first time buyers, an FHA loan provides a low interest rate and approval despite a less than desirable credit history.
For those looking into living in a rural area, the United States Department of Agriculture offers a loan if you might not have the resources for a down payment. Bad credit is acceptable with this funding option, but it does have a minimum score requirement. As long as the home is within a specific geographic area, the USDA loan will get you in the door for zero down.
Home buying with bad credit is possible for those with a military background too. For a first time home purchase, the VA offers loans to those with current or former service history. Not only are the down payments low or non-existent, but buyers also get the benefit of no mortgage insurance as well.
Keep in mind that even with these options available, having bad credit might still present a few challenges. While the above mentioned programs are open to working with those who have less than perfect credit histories, there are sometimes concessions that need to be made in other areas.
Some Factors To Consider
Despite the plethora of options available to get one into their first home, there are some areas which may be affected by a bad credit score. Generally, having a lower score results in a higher interest rate on your mortgage. The difference of a few percentage points may not feel significant month to month, but stepping back and looking at a 30-year term shows that thousands of dollars are spent on interest when rates are higher.
Some of the programs mentioned above do require a minimum credit score, but what if your score is too low to meet any of those qualifications? Some lenders require a full 20% down payment to offset an exceptionally low score. While this might present a challenge for some, it is still a pathway into the home of your dreams.
Another consideration is private mortgage insurance, and how bad credit might affect it. Whenever a home is purchased with less than 20% down, PMI is required to protect the lender. Under a government loan program, you might find PMI rates to be lower than normal, but if you are able to secure funding through a traditional lender, a high PMI might be part of your mortgage payment.
Buying A Home Is Within Reach
Bad credit doesn't always have to hinder you from buying the home of your dreams. Due to a challenging economy or unexpected life circumstances, some lenders are understanding when a buyer has a less than perfect financial history. Be sure to utilize all resources available to you, and you'll find that home buying for bad credit is possible.