Call Marin County Home: 9 Steps to buying a home in Marin County
Posted by Phoebe Reyes on Thursday, August 25, 2016 at 9:46 AM
By Phoebe Reyes / August 25, 2016
Comment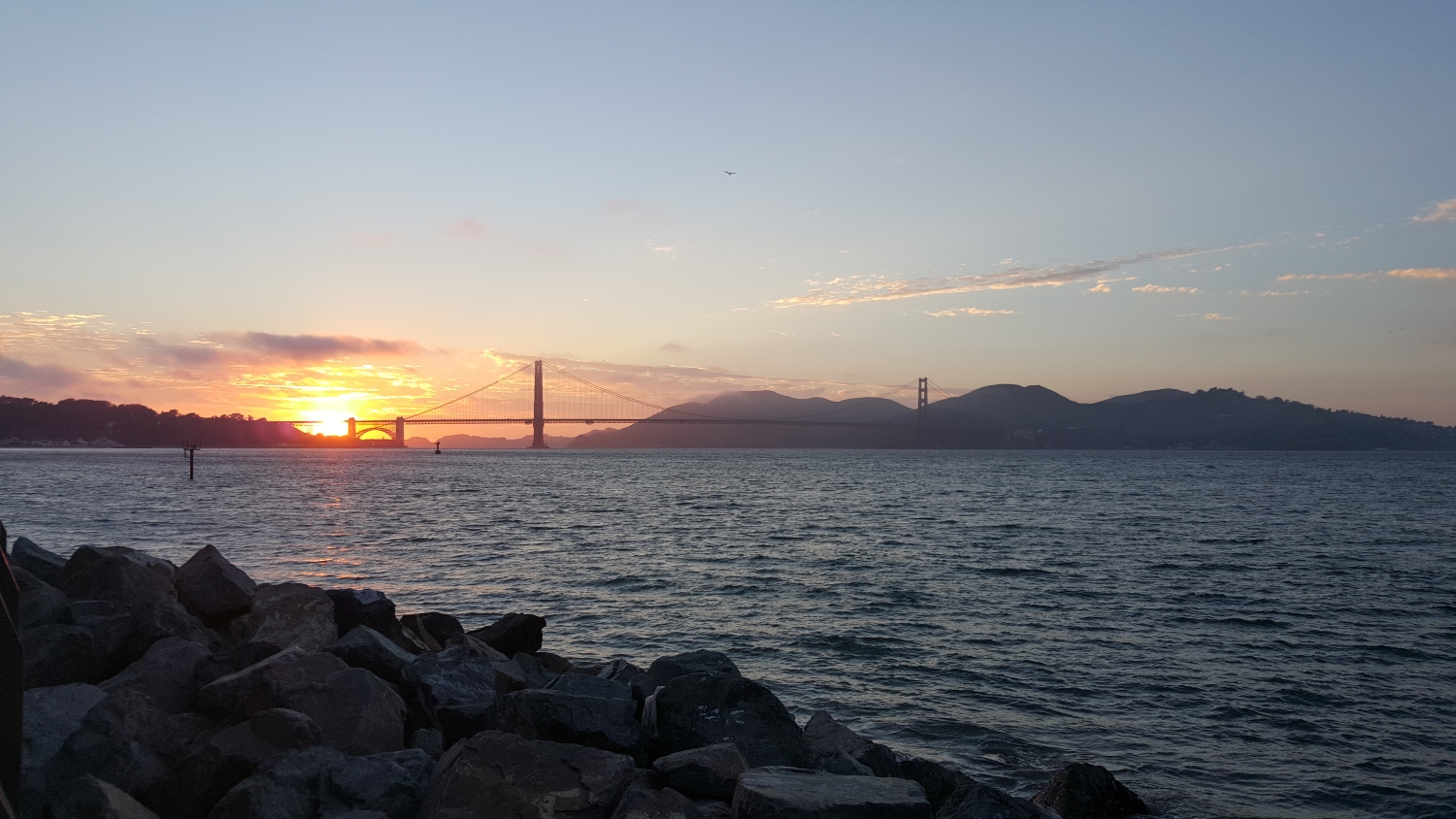 So you want to live in the best place on earth?
Purchasing a property is possibly the largest investment you will ever make. I created this guide to help you educate yourself about the home buying process in Marin County so it doesn't seem daunting and eliminates as much stress as possible. I have laid out 9 steps to follow to achieve your goals of homeownership in Marin.
1. Looked at your Credit Scores lately? Have you Been Saving for your Down payment:
You may be one of the lucky Marin buyers who can buy a home all cash, although this is becoming less common according to a May 2016 C.A.R survey. Working with a lender local familiar with Marin County can make your offer more competitive than cash. Mortgage lenders look at several factors before approving you for a loan. Your credit score allows the lender to see your credit repayment history and helps them determine your probability of repaying the loan. The higher your credit score the better your interest rate and pricing will be. If your credit score could use improvement, a credit repair specialist may be able to work with you to raise your scores or remove derogatory items to prepare you to buy. The down payment determines the amount of equity you will have in your home upon the date of purchase. Depending on the type of loan you seek, you will need to come up with somewhere between 3.5% to 20% of the purchase price for a down payment. If you put down less than 20% lenders typically require private mortgage insurance (PMI), but every lender has different requirements and programs. There are some down payment assistance programs available to buyers in Marin County; ask me about them - we can find out if you qualify for those programs.
2. Pre-qualification and pre-approval for a mortgage- Know the difference:
A Loan Officer or Mortgage Broker can either pre-qualify or pre-approve you as a borrower. Working with a lender within Marin County can make your offer stand out to sellers and can avoid issues that can arise when working with an out-of-area lender unfamiliar with the nuances of our neighborhoods. A Loan Officer is employed by a particular bank or lending institution; A Mortgage Broker is a licensed professional and has access to several lenders allowing them to shop rates and products. A pre-qualification is useful if you are in the very early phases of purchasing a home. This generally involves a discussion regarding your credit, income and assets and provides an overview of the amount of loan you may qualify for. A pre-approval is an in-depth examination and verification of your credit, assets and income and will result in the issuance of a pre-approval letter from your mortgage professional outlining the amount you are qualified to borrow. A pre-approval letter is generally valid for approximately 120 days and will strengthen any offer you submit and provide you a price range of properties that you can search.
3. Create your 'Wish List' with your wants, needs and negotiable items:
Take the time to make a list of qualities you want in your dream home, but always keep an open mind, because you never know when the perfect home will come along that was nothing like what you imagined. Items to consider in your wish list are size, bedroom and bathrooms, number of stories, parking, yard usage, and location. Another factor to consider is condition, are you handy? A fixer-upper or cosmetically outdated home may cost less and allow you to design with elements that suit you or allow for an addition to expand the home. Perhaps you don't want to do any work and a move-in ready home might be for you. Location is an important item on the wish list, do you want a rural setting, West Marin might be for you, Woodacre, Nicasio, or Pt. Reyes Station might be places to consider. Looking for a hillside home with rejuvenating water views, Sausalito, Tiburon or Belvedere may be a place you call home. Looking for a home close to trails, parks, or the freeway for a quick commute San Rafael, Novato, Larkspur, Corte Madera and Mill Valley could be the perfect fit for you. Looking for a small town feel that is close to nature and has a wonderful small-business focused downtown, then consider San Anselmo, Fairfax or Larkspur. Think about the lifestyle you have and the one you want for your future and reach out to your local Marin County Realtor to discuss which town or City may be a good fit for you.
4. Find your local Marin County Realtor®:
There are plenty of things you can do yourself, DIY arts and crafts, clothing or artwork but do not try to DIY when it comes to one of the largest investment you will ever make. A Realtor® is a licensed professional who can help answer any questions you have, find out detailed information on particular properties and neighborhoods, and help you navigate and negotiate the home buying process. You want a local Realtor® who understands the neighborhoods, schools and attributes that make each town and neighborhood in Marin unique and wonderful so they can answer any questions you have and let you know about things you may not have considered about the area. Your Realtor® has exclusive access to the Multiple Listing Service (MLS) for accurate information on properties listed for sale and historical sale information. Your Realtor® can set up tours, keep you informed of the newest listings, help you understand 'the market' and values. Your Realtor® follows a code of ethics and has a duty to represent you and your interests. When you find a home you know is 'The One', your Realtor® will assist you in structuring your offer, negotiating any counter offers, credits, price reductions, scheduling inspections, and communicating with all parties to ensure a smooth closing. A local Marin County Realtor® will be able to guide you through community specific requirements such as sewer lateral requirements and who typically covers what closing costs in our county.
5. Looking at Marin County Homes:
Now comes the exciting part of the home buying process! Previewing homes online and doing preliminary research can provide valuable information about potential homes and eliminate homes that do not suit your needs. Some home details are not apparent in photos such as the drive, location and overall condition so viewing the property in person with your Realtor® is your next step. You can see several homes in one day by visiting open houses on your own or by making an appointment with your local Marin county Realtor® to set up a tour of multiple homes anytime that works for you. Although time consuming and sometimes discouraging, giving this part of the process time will really pay off. Refer back to your wish list, but do not let your wants narrow your focus so much that you miss out on a potentially perfect home. This is a huge decision and you should not rush into your purchase, but don't let the perfect home get away by not making an offer.
6. Find your property and make an offer:
Once you find the house that is in the right location with the right attributes it is time to make that offer! Your Realtor® will help you to decide on a price that is right for you and will be accepted in today's market; this is why it is important to work with a local Realtor® familiar with Marin County's current market trends. Your Realtor® will work with your lender to figure out the details of your offer such as contingencies, concessions, and closing time frames to make your offer as attractive and competitive as possible to the seller. You may receive a counter offer from the seller and your Realtor® can help you negotiate terms that work for you that the seller will accept. Once your offer is accepted, it is time to do your due diligence.
7. Inspections, Inspections and an appraisal or two:
Once your offer is accepted, it is time to have the property inspected by a licensed professional during your contingency period. Inspect every aspect of the home you can think of or have not even thought of! A general home inspection can cover items such as foundation, heating and air conditioning systems, plumbing, appliances, pest and roofing conditions. You may want to consider an arborist for tree inspections, a septic and well inspection, if applicable, as well as several other inspections. Your Realtor can assist you in scheduling inspections. Any defects or items that need to be repaired found during the inspection period may be a cause to discount the sales price with the seller or to request repairs be completed before the sale closes. If the inspections reveal something more significant, you have the option to cancel the contract within your contingency period. The lender will order an appraisal to confirm the fair market value of the home in comparison to recently sold and active sales in the area before approving your loan. A jumbo loan may require an additional appraisal or appraisal review by the lender. Your local Realtor® should have several inspectors and contractors they can connect you with to complete your inspections within your contingency period.
8. Don't forget about the miscellaneous and closing costs:
Closing costs are related to financing and closing such as points (extra fees) you pay to buy down your interest rate, transfer of ownership, credit reports, escrow, title and notary fees. There are several other miscellaneous costs to consider associated with buying a home such as property taxes, homeowner's insurance and post closing costs such as moving and utility connection fees.
9. Closing Time:
This is the best part! Once you have signed loan documents and your loan has funded and recorded, you now become a proud homeowner and you can collect the keys and make that house a home!
If you are thinking about buying a home in Marin County and have additional questions or need more detailed information please contact me by any method that your like:
Cell:415-577-4127
Email: Phoebe@MarinModern.com
https://www.facebook.com/PhoebeReyesRealtor/