Buying vs. Renting: Which Is Right for You?
Posted by Barry Adelmann on Monday, July 17, 2017 at 4:53 PM
By Barry Adelmann / July 17, 2017
Comment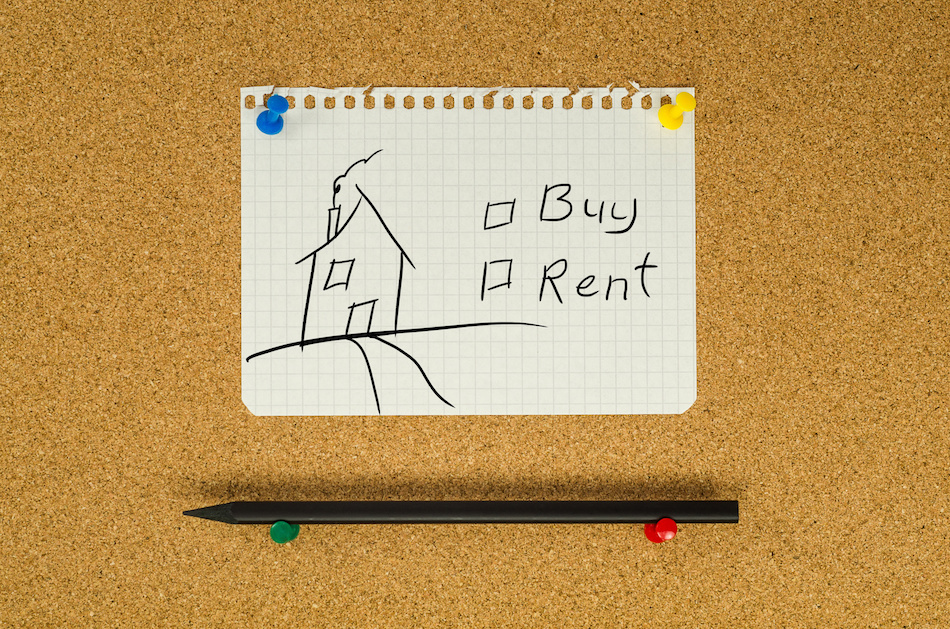 Buying a home is exciting, but when you have been renting for a long time it can also come with some unexpected feelings and changes. It is important to know what those will be before making the switch, so the transition from one to the other can be as seamless as possible. This will not guarantee there won't be any issues that come up, but it will help make things more comfortable.
Anyone who has been renting for a long time is used to that particular way of life, and it is different from buying in several ways. Considering how they feel about those ways will help them decide if they want to continue renting for longer, or if they would prefer to make the choice to buy and have a house of their own.
There Will Be Added Responsibilities
When someone rents and a pipe bursts, they call the landlord. The same is true for a water heater that quits working, or an electrical outlet or appliance that doesn't function properly. It can be nice to just call someone up when something breaks and not have to pay to have it fixed. That's easy to get used to, but it is not the reality when you own a home. Shifting from renting to buying means you no longer have that personal handyman to correct problems for free, and paying for anything that breaks is no longer someone else's responsibility, which is also something that homeowners should consider when they're choosing whether to sell or rent.
It May Actually Cost Much Less
It could be far less expensive to buy, especially if a home is purchased in an area like Dillon Beach, where rents are very high. Typically, people pay more to rent a house than they would to buy a house of the same size and quality. That means anyone who moves from renting to buying could conceivably save a lot of money every month, just because their payment would be a lot less. If the payment for the house is less than current rent, that can work in your favor when trying to get a mortgage, too. It shows you can make a payment bigger than the one you'll have.
You Can Do What You Want With the Property
The best thing about buying is that the property is yours. Within reasonable laws and guidelines, you can do whatever you would like to that property, any time you want to. That is worth considering, especially if renting feels restrictive. Some people like the structure that comes with renting from another person or company, but many people would rather be able to do their own thing. Because of that, they want to have their own place to enjoy, decorate, and truly make into a home. Considering that is a very important part of deciding whether to keep renting or whether buying would be the better option.
You Will Have to Pay Taxes and Insurance
Even if buying is less costly, it does come with expenses that a renter may not be expecting. Those can include taxes and insurance. In cases of having a mortgage these are usually part of the payment, but if the house is paid for then these items will have to be paid on their own. Don't forget to pay them, because the house needs to be protected and the government will eventually take your house away if the taxes on it do not get paid. Financial care and responsibility is very important when owning a home, because it is not as easy as renting.
There Could Be Laws or Regulations To Follow
Depending on where the house is located, there might be HOA fees and regulations, city rules, or other things that have to be followed carefully. Even if that was not the case in the place that was previously rented, it could be the case where the home is purchased. Make the purchase carefully, and find out all you can about it before closing.