6 Telltale Signs Your Roof Needs Repair or Replacement
Posted by Barry Adelmann on Tuesday, January 2, 2018 at 8:00 AM
By Barry Adelmann / January 2, 2018
Comment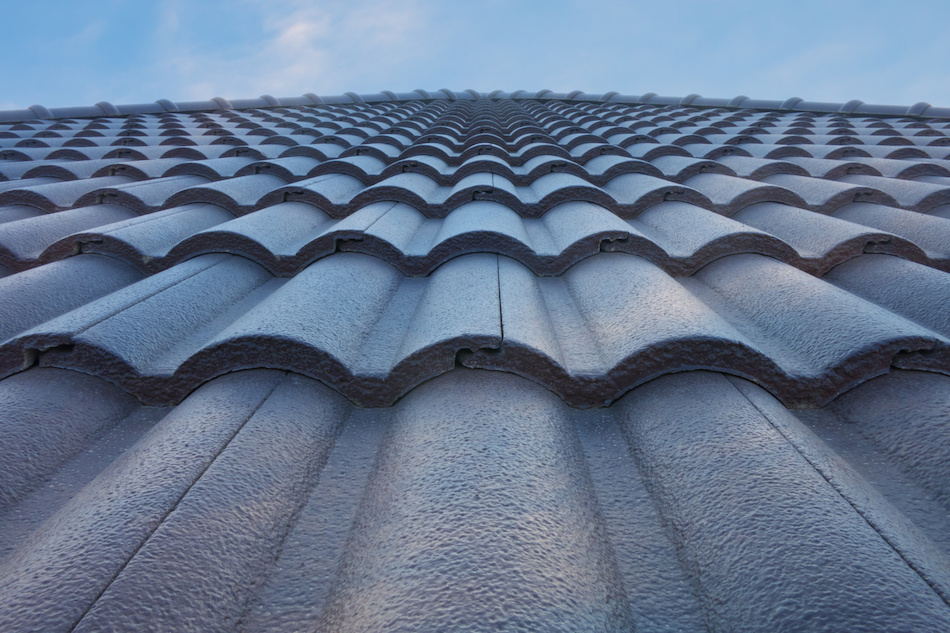 Roofs constantly protect homes from harsh weather like rain, wind, and snow, and unfortunately, they don't last forever. Many homeowners aren't sure of what to look for in a damaged roof until it's too late, so here are 6 different things to keep an eye out for when inspecting your Woodacre roof for damage.
Misshapen Shingles
Shingles are supposed to be flat and straight, this way they can do their job of protecting their home. If the shingles are curled, bent, or ripped, they can allow moisture and wind to get inside the home. Likewise, if shingles are completely because of causes such as strong winds, animals, or age, this will also allow weather to get into the home. Curled and missing shingles are to be expected as the roof ages, so when these become common sights, it's time to start thinking about replacing the roof.
1. Cracked shingles
Cracked shingles fortunately aren't as bad a prognosis as misshapen or missing shingles. Cracks can be a sign of cold weather or wind damage, and if just a few shingles are showing damage from cracking, they can easily be replaced. However, if after inspecting the roof the homeowner finds that there's cracking all over, this is a sign that it should be replaced in the coming years.
2. Neighbors are Replacing Their Roofs
In a neighborhood, the next-door neighbors will typically have homes that are about the same age, give or take a year or two. On top of that, the roofs will likely be made from the same materials and have gone through the same wear and tear. So if the neighbors have been doing work on their roofs, there's a good chance that it's time to call an inspector to come take a look at it.
3. Missing Shingles
Missing shingles are one of the more obvious faults to spot on a roof. It isn't uncommon for shingles to come loose during heavy storms or strong winds, especially as the roof ages. However, if shingles have come off the roof when it's still young, this can be a sign that the shingles weren't properly installed, and homeowners may want to get in contact with the company who installed them if possible. If shingles are missing, it can allow leaks to get into the home, so it's best to replace them as quickly as possible before mold and mildew can start growing.
4. Loose or Missing Shingle Granules
As shingles age, the small granules that cover them may become loose and fall off during rain and wind. This will typically happen as the roof becomes older, so it's important to watch for them while cleaning leaves out of the home's gutters. Sometimes, however, granules can be found falling off of brand new roofs, but this typically isn't a problem because the ones that come off are extra or weren't attached as well as the rest.
5. The Roof is Already Old
A roof will typically last for roughly 20-25 years. However, this number can be affected by other factors like ventilation and the number of layers of shingles, so there can be room on either end of the estimated age. Typically, once a roof hits 20 years of age, the homeowners should keep an eye on it and regularly check for other signs of wear that may give better notice of when the roof should be replaced.
6. Algae
Some homeowners may notice that large stains have appeared on their roof and think it's a sign that something is wrong. Fortunately, this isn't necessarily the case. Depending on the location of the home in the country, it may be prone to algae growth. Although the algae may be unsightly, roofs sporting it don't have to be replaced. However, if the homeowner wants to clean it, there are plenty of services that do so, and there are also DIY recipes for cleaners that can help make a roof look good as new.
These are a few telltale signs that a roof may need repair or replacement. Many of the problems on this list can be solved by a simple fix rather than a total replacement, so be sure to work with a skilled roofer who can provide trusted advice when looking to fix a roof.