6 Smart Devices Home Buyers Want
Posted by Barry Adelmann on Monday, August 14, 2017 at 1:41 PM
By Barry Adelmann / August 14, 2017
Comment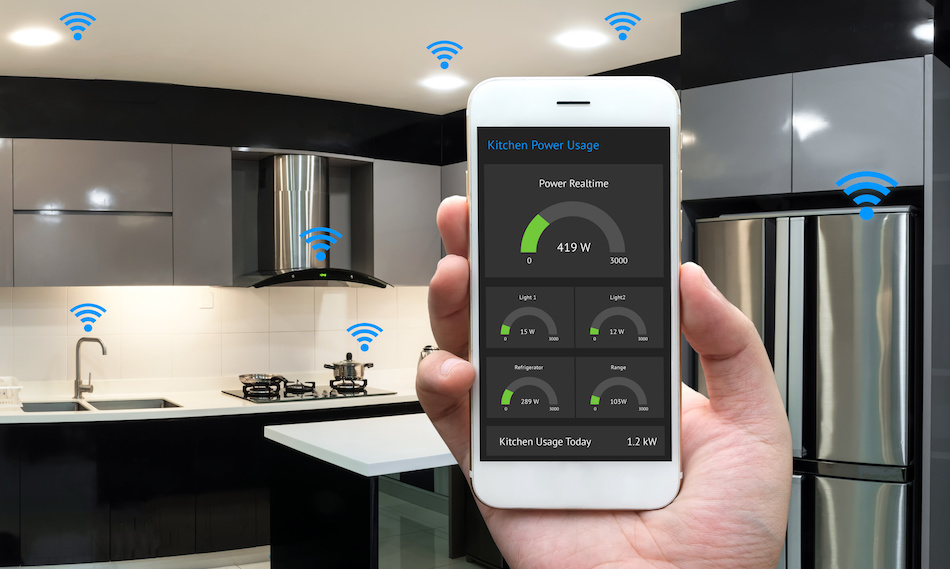 With the rise of smart technology and the influx of new devices made specially for homes, it's becoming common for home buyers to seek out homes that already have these devices installed. Here are some smart devices that homeowners can install to make the home more desirable to buyers.
Smart Leak Detection Sensors
Sensors like these are the least flashy of the home smart devices. They're meant to stay out of the way and do one job: alert the homeowner when there's a water leak. As one can imagine, sensors like this can be an invaluable asset when it comes to damage prevention. A leak detection sensor will notice a water leak long before the homeowner does, and that can mean the leak can be fixed long before there's any risk of water damage.
Smart Thermostats
Forget to turn off the air conditioning before leaving for work in the morning? With a smart thermostat, users can adjust the temperature at home from anywhere in the world through their smart device of choice. This is desirable not only because it can help save energy, but some models can even learn the user's schedule and patterns and adjust itself depending on the time of day.
Smart Garage Doors
A smart garage door might be one of the more unexpected entries on this list, especially to people who have yet to adopt any smart home technologies, but they exist, and they're on the rise, especially in luxurious properties in areas such as Greenbrae. Garage doors like these are an upgrade to the traditional garage door remote. They can be accessed via a smart device and sense when to open and close just from how far away the device is, meaning hands-free operation.
Smart Locks
For homeowners who feel like they can't rely on a traditional lock or want another way to get into the home in case of a forgotten key, smart locks are an option that's rising in popularity. Smart Locks usually feature multiple ways to access the home. Common features on smart locks include a numeric code that can be keyed in manually, or even a touch screen that will read and record the fingerprints of those who use it.
Smart Security
Alarm systems have been around for a while, but they've come a long way. Homeowners can buy individual sensors to place on doors and windows that will send the homeowner a text or email if they're opened during a set time window. In addition, security cameras have become affordable and accessible to more people, and most of them are can be monitored from any smart device, making home security while on vacation or even just a grocery run simple.
Smart Appliances
Refrigerators, washing machines, and drying machines are all becoming smart now. While these are some of the less expected home additions buyers want, they can still be enticing. Smart fridges can track everything that goes inside and send alerts when it's running low on milk, eggs, or anything else stored inside. Some models even have screens that can be used as a digital whiteboard for family members to write notes and reminders on.
Smart devices for the home can potentially be a good way to draw in buyers and increase value, but it's important not to go overboard. While smart technology can help sell a home, a buyer won't purchase a home just for its thermostat, so make sure not to neglect the rest of the home when planning to put it on the market.