4 Strategies For Selling a Home With Pets
Posted by Barry Adelmann on Monday, April 23, 2018 at 7:24 AM
By Barry Adelmann / April 23, 2018
Comment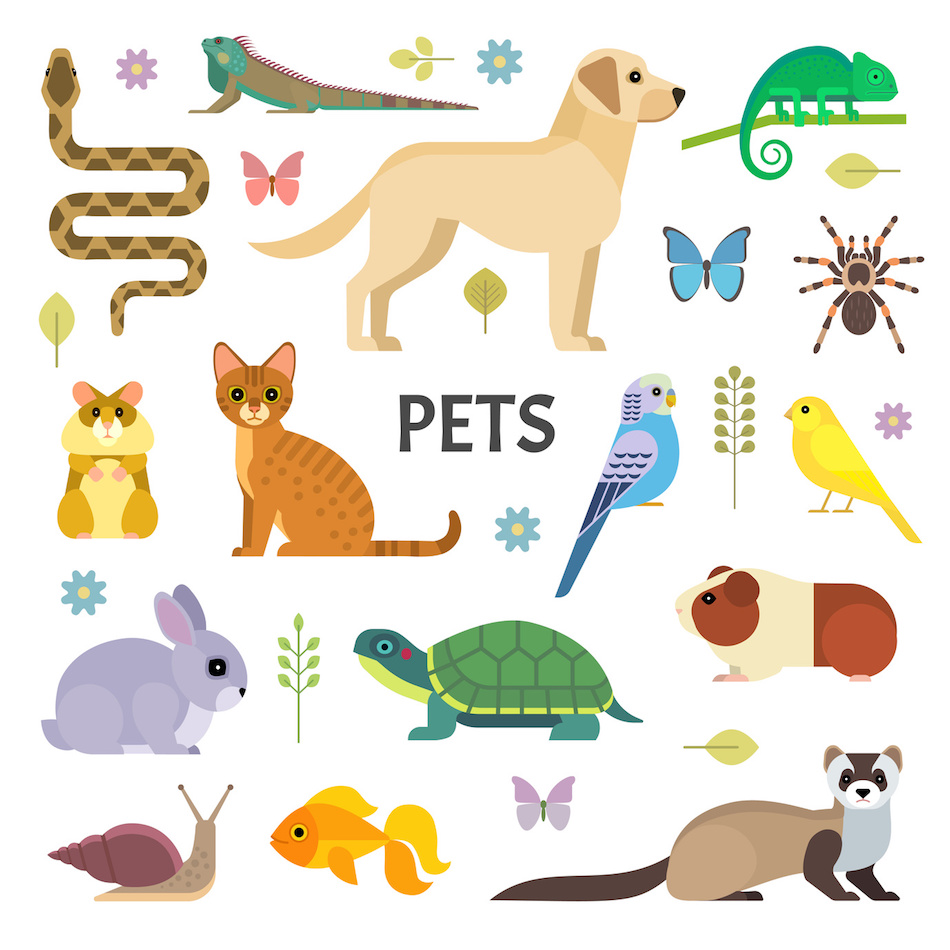 When selling a home, owning a pet can make it more difficult than it would be without one, but it isn't impossible. While some people may recommend getting rid of pets when selling a home, no one should feel like they're forced to kick their furry friends to the curb just because other people may not like them. Here are four strategies pet owners can use to help sell their home that don't resort to parting ways with the most important part of the family.
1. Temporarily Relocate Pets During Showings
Having pets at home during a showing can be dangerous for the animal. Not only can they be exposed to people or children who don't know how to interact with animals, but doors can accidentally be left open for them to get out and get lost. To avoid this, consider taking pets like dogs and cats to a kennel for a day so they'll be somewhere safe. Or, if this isn't an option, homeowners may also try asking friends or neighbors if they can watch over the pet until after the showings are over.
2. Hide the Pet's things
When showing a home, it can be a good idea to go beyond just temporarily removing the pet from the home and also take some time to hide their things like food and water bowls, beds, and toys. This can be helpful because some buyers may think a home with pets is inherently damaged or flawed, even if there's no physical proof of it being true. Things like beds can also hold in odors that may turn buyers off of the home, so it's a good idea to take these sorts of things and get them thoroughly cleaned or remove them from the home.
3. Repair Any Damage in the Home
Very few pets can live in a home without causing any damage to it at all. Dogs can scratch floors when they run, cats can rub against walls and leave marks from their fur's natural oils, and even pets like rabbits are notorious for chewing on things they really shouldn't. When preparing to sell a home, be sure to look for any signs of damage that might be caused by pet. While some things can be cleaned up with just a wet rag, other damages may need professional help to get them back up to snuff. It's the homeowner's responsibility to have these things ready before home showings start.
4. Fix Up the Yard
Dog owners in particular know that lawn damage is inevitable. Whether it's because a dog loves to dig or just because he needs to do his business, a little dead grass is to be expected. However, dead grass doesn't look good to buyers looking at the home, so the homeowners should take care to fix up their yard before putting the home on the market. Use fertilizer, lay down some new grass seed if necessary, and make sure the lawn is getting enough water to help revitalize it. And it goes without saying, but be sure to pick up after the pets—even people who love animals don't want to accidentally step in droppings.
No one should feel like they have to pick between their Novato home and their pet. While selling a home with pets may be a little more difficult than selling a home without them, following these four strategies can help homeowners make it a little bit easier for themselves.