4 Major Types of Real Estate Investment
Posted by Barry Adelmann on Monday, March 19, 2018 at 2:20 PM
By Barry Adelmann / March 19, 2018
Comment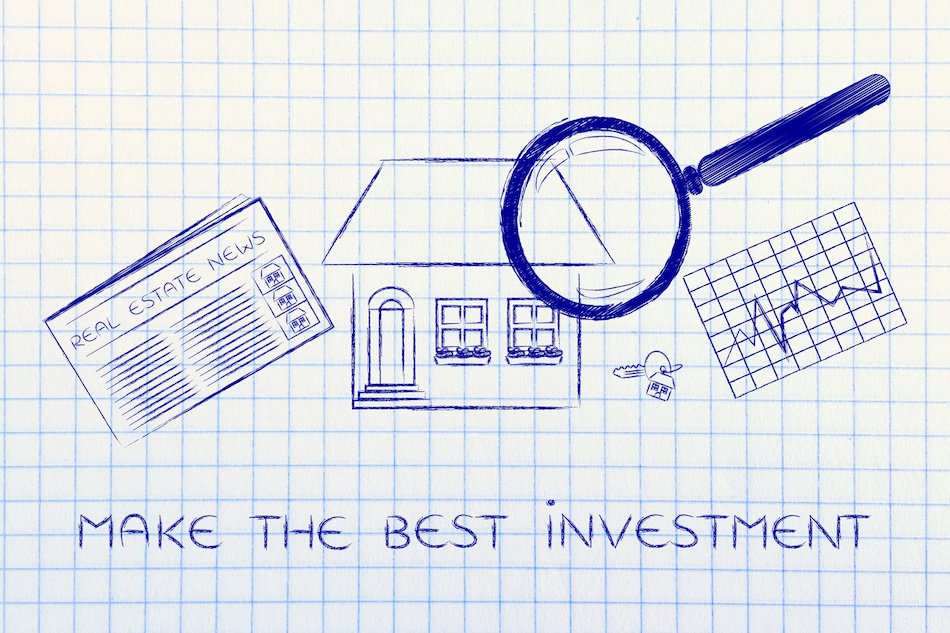 Despite ups and downs in the real estate market over the past decade, as well as recent changes to tax laws, real estate investments can still be every bit as profitable as promised for the right investor. Even as megacorporations and billionaire investors snatch up skyscrapers and vacant beach plots, there are still ways for an investor to get their start even without the luxury of endless capital. Before beginning negotiations, though, it helps to learn more about each type of real estate along before determining which property makes the most sense for an investor's budget and lifestyle.
Basic Definitions
The lingo for real estate can be somewhat confusing, with certain terms being swapped out for others depending on the circumstances. For a general overview though, here are a few basic definitions:
Residential real estate: single-family homes duplexes, condos, and townhomes (regardless of when they happened to be built.)
Co-ops: a type of real estate investment where a corporation buys a multi-unit building or development. Instead of having buyers flat-out buy their unit, they instead invest in shares in the corporation equivalent to what their unit costs.
Commercial real estate: buildings used for business purposes, whether it's an office, storefront, or apartment building.
Vacant land: refers to buying a plot of land that has not yet been developed in any way.
Rental Properties
With a rental property, an investor will buy a property and charge people rent to generate income, whether it's in a Lagunitas property or elsewhere. One of the most traditional types of real estate investing, rentals can either be short- or long-term. A short-term rental is typically defined as under 30 days, though the rules of short-term rentals in many cities are under review given the popularity of websites like Airbnb. The exact rules for rentals will vary by location, so all owners should keep track of any changes in their area. For the best returns on their property, investors should look for areas that may become popular soon as opposed to trying to compete once a neighborhood has already exploded.
Property Flips
Flips are typically associated with residential real estate, but it can technically involve commercial real estate as well. With this type of investment, the owner is looking to sell the property as quickly as possible for a fast profit after fixing up the space. The culture of today has encouraged practically everyone to crave move-in ready homes or buildings, which has given flippers plenty of opportunities to step in to meet the demand. Flipping can be prohibitively expensive though. An investor won't see many of the financial considerations that make it easier for first-time homeowners to buy their first piece of land. They also have to pay full taxes and capital gains on a home that may or may not garner the appreciation the investor needs to see.
Raw Land
Buying up plots of land without intending to build on them can be a smart choice for someone who isn't in a rush to make their money. It can be difficult to predict exactly which areas will be in high demand, but the appreciation on raw land can be truly stellar. For example, let's say an investor purchases a vacant lot in a relatively unpopular neighborhood of a major city. If the city's economy takes a turn for the better, it may only be a few months before the vacant lot has tripled in value. This option is good for investors with patience and an understanding of what makes land valuable (e.g., topography, zoning laws, etc.)
Trusts
Real Estate Investment Trusts (REITs) are for people who want to dabble in real estate investment without committing to being a landlord or project manager. In this arrangement, a person can spread out their money across several properties in an effort to protect themselves if one property happens to fail (much like a standard mutual fund.) People may invest in either residential or commercial real estate, and they may not even need very much money to get started. REITs pool every investor's capital together and then distribute profits on a regular basis. Members of REITs are not expected to take part of the day-to-day managings of a property, typically leaving it up to one or a group of investors to do the lion's share of the work.
No matter what type of property an investor chooses, they'll need to consider the resources they're willing to devote to getting the job done. Rentals and flips can take up a lot of precious time and money—two things a person with a full-time job and a family may not have to give. Thankfully, there are plenty of options for an investor to pick a type of real estate that works for them.